Microsoft is bringing a tablet friendly taskbar to Windows 11. Software giant Microsoft has taken on the task of making Windows 11's taskbar 'tablet-friendly'. The company has already begun testing new taskbars for use on tablet devices.
The taskbar, which is in the testing phase, will be smaller than before in the 'collapsed' state, according to technology site Verge. In that case, the taskbar will only contain important information such as time, date, network, and battery life.
The site says that the new taskbar will be tidier, the app icon, search, widget, and start button will be 'hidden'. When using the device as a tablet, the new setting will automatically hide the taskbar and give Windows 11 users more space on the tablet.
Swipe up to bring the entire taskbar to the front, widget, start button, search and app icons will appear on the screen in full shape; As a result, the icons will be easier to use.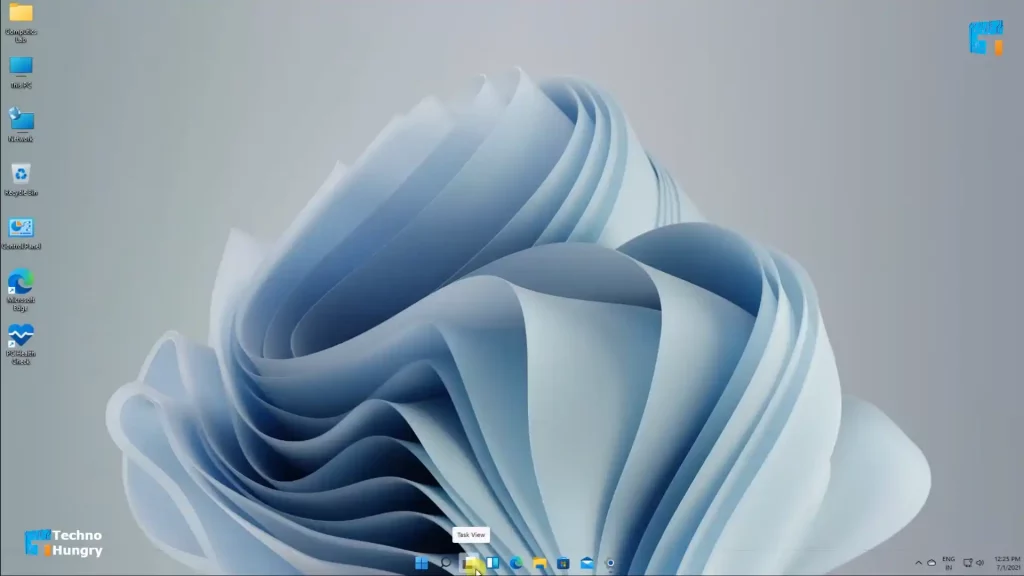 Also Like: Microsoft Arc Touch Mouse – Folding Mouse Coming to Market
Verge said that in addition to the new changes to the taskbar, Microsoft will soon change the way widgets work in Windows 11. Information about the new changes comes from a trial version recently released on Microsoft's Developers Channel.
"This will make it easier for you to discover and use new widgets and news content," explained the Windows Insider team.
Verge also said that Microsoft is testing 36 new emojis for Windows 11. These are being added to Android, iOS, and other platforms through Emoji 14.0 version, the site said.
However, the features will not be added to the original version of Windows 11 anytime soon. Microsoft will test more with the new features. As a result, it may take a few more months for these to hit the market on a large scale.
Instead of waiting for new features to be unveiled at the annual event, Microsoft's Windows and device chief Panos Panay said it would market new Windows 11 features in the next few months.
"Over time, in addition to the annual updates, you'll see us bring more and more new features to Windows 11," said Panay.