Lenovo will Bring the Ultra Wide Viewing Mode Tab Legion Y700. Lenovo will bring the Ultra-Wide Viewing Mode gaming tab to the market and the Legion Y90 gaming smartphone. It will be called Legion Y700. However, the company has not officially announced the marketing of these devices.
Lenovo Ultra Wide Viewing Mode Tab Legion Y700
Lenovo has been releasing teasers of some of the features of the devices for a long time. The company recently released a unique screen mode and chipset-related teaser for tabs for gaming. In a post on Weibo, Lenovo's product manager Lin Lin said that the Legion Y700 gaming tablet will have ultra-wide viewing mode.
He added in the post that most of the tabs also have a 16:10 or 16: 9 aspect ratio. The Legion Y700 tab has the same ratio. However, gamers do not see too much content on display. Lenovo's gaming tab will feature Ultra-Wide Viewing Mode to solve this problem. By launching it, gamers will see more screen content in some scheduled multiplayer online battle arena (MOBA) games, including Honor of Kings and League of Legends.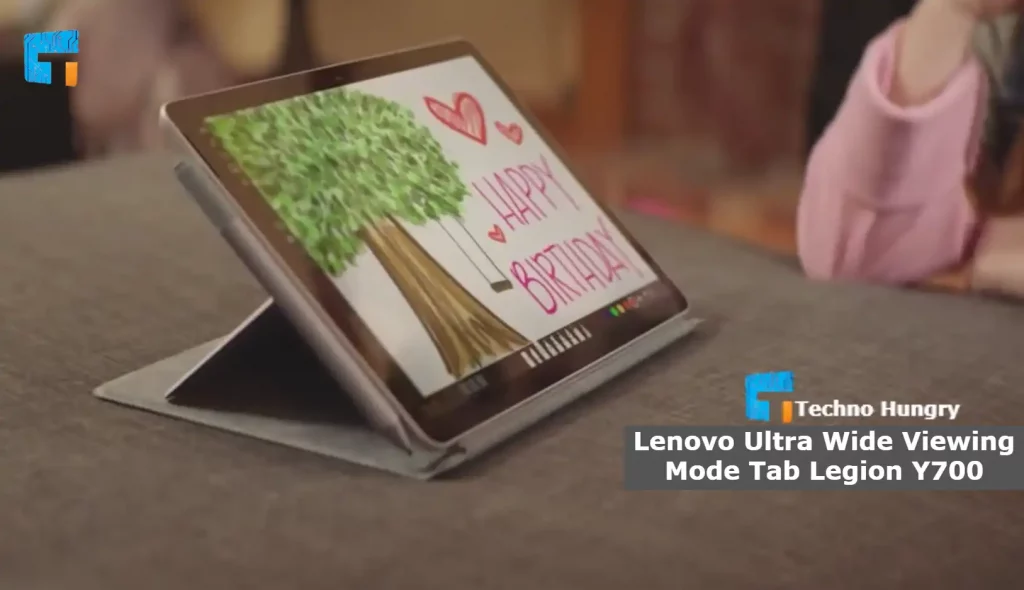 Using the black bar at the top and bottom of the display, the tab allows you to view more content by changing the aspect ratio to 21:10. Users can move a large portion of the content downwards by leaving a large portion of the display black.
In addition to the display features, the tab's processor-related information is also known. The Lenovo Legion Y700 Tab may use Qualcomm Snapdragon 870 chipset. According to an earlier report, the new tab could be slightly larger than the sixth generation of the Apple iPad mini. It may also have a dual stereo speaker, a 3.5mm headphone jack, an 8.8-inch 2560×1600 pixel display, 120Hz refresh, 240Hz touch sampling rate, and 100% DCI Pithri color gamut.
Read More: Apple is Secretly Making Foldable iPhones