If you are a data entry expert, you must know the importance of converting one format into another (especially Convert JPG to Text File). It has been seen that people are sharing data in pictures, PDFs, or scanned format.
The reason is excessive use of the internet has made the data transfer process more accessible. Due to this, many people share pictures filled with text or any other data instead of carrying and sending paper data.
But the main issue that comes our way is converting data from an image into a text format. For instance, if you are getting images in JPG format, you must be looking to learn how to get that data from the image and keep it in editable format.
This blog is written for you if you are facing such issues. In the end, we will let you understand how you can convert JPG to text files using different methods. Also, we will enlist a few tools to help you accomplish this task.
Let's get started and explore the following sections one by one.
How to Convert JPG to Text File? – 3 Free Tools to Use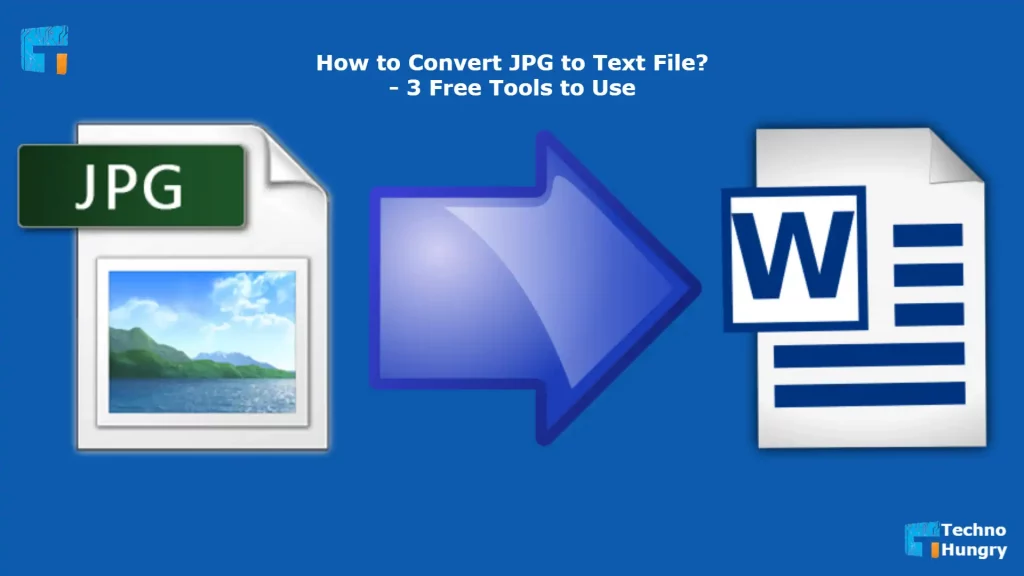 There are two main methods to convert JPG image text into editable text. Firstly, you can complete this task manually by checking the images and typing the text in the word processing software.
It takes a lot of time and demand to focus on the process. Without doing this, you will not be able to be confident in the accuracy of the work.
Secondly, you can use some tools that have been designed on advanced technology for this purpose only. To use those tools, you only need to understand the interface of the tools.
The tools will automatically identify the text and extract them from the images.
3 Free Tools to Convert JPG to Text File
Undoubtedly, hundreds of data format conversion tools are available on the internet. Some of those are efficient, while others will waste your time only. Also, it might be possible that you are having issues with a higher-paid subscription.
So, we have enlisted only 3 free tools through which you can get this task done and extract text from images. It will not take more than a few minutes for you if you are following the interface of the tool exactly.
No 01: Image to Text
ImagetoText is one of the best tools that can convert image text into editable format is imagetotext.info. The platform can extract data or text from different types of images like PDF, JPG, and others.
To use this tool, you don't need to be efficient in this field. It has a simple interface that lets you complete this task with a single click. The tool has been designed with an advanced algorithm that makes the process reliable.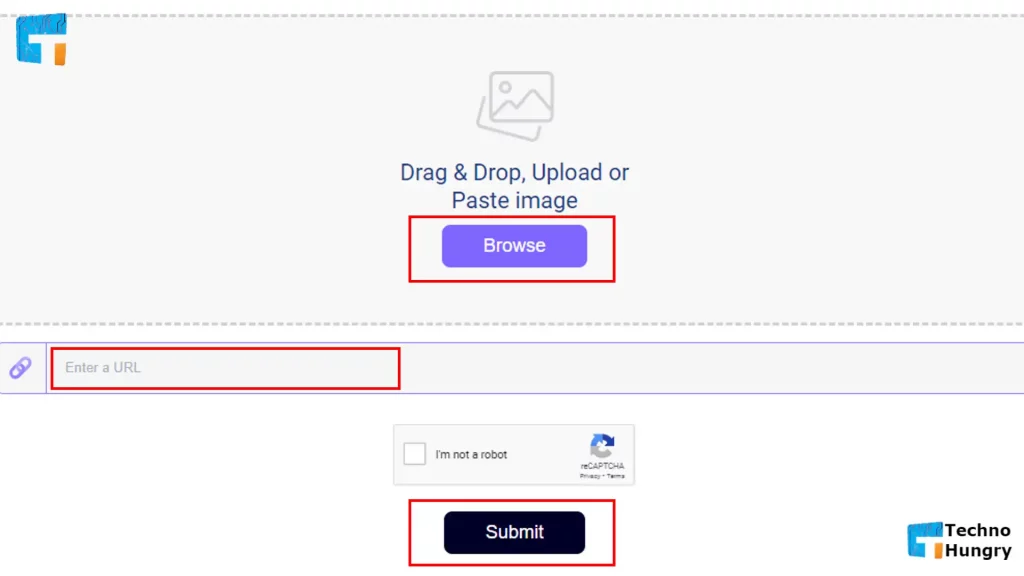 This tool can be used to get a text from downloaded images as well as from internet sources. You only have to insert the link to the image inside the "Enter a URL" box. This tool will first fetch the image from the internet and then extract the text from it.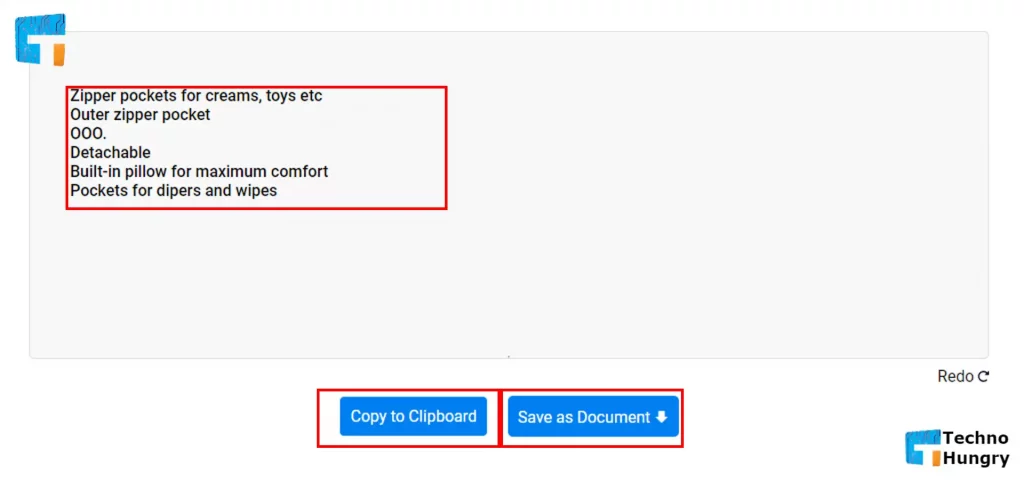 Within a few seconds, you will be shown the text that has been written on the image in an editable format. The only issue with this tool is that you can't check for accuracy directly from the tool.
It won't display text and images side by side for a better preview. Due to this, you may not be able to check whether the extraction has been done right or not.
No 02: JPG to Text
Jpgtotext In the second position, we have ranked a tool that has been designed only for JPG to text conversion. It has the property to change the digital text from JPG image to editable text.
By using this tool, you can extract text from any image available in JPG format. It can also analyze the blur or low-quality images to identify the text and extract it.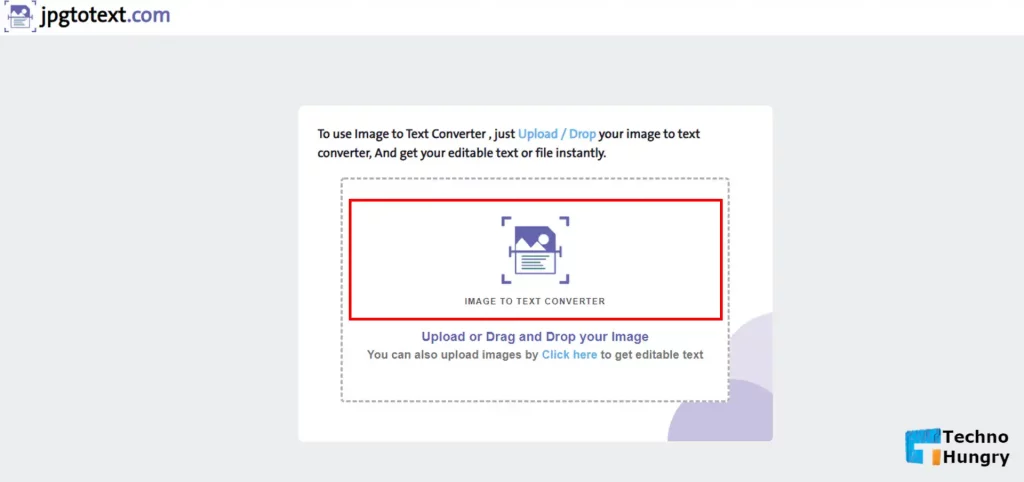 To use this tool, you can upload the image from your local device or use the drag & drop procedure. In simple words, you can easily insert the image in this tool to get the text.
Overall, the tool can provide you with 100% accurate and authentic outcomes on which you can rely. But the problem is that you can only use this tool to get a text from JPG images instead of other formats conversion.
The second issue is that you will not find a bulk conversion feature. You should have to insert images one by one if you have multiple images to extract text from them.
No 3: Pdf 2 go
PDF2go is one of the comprehensive platforms working in the field of data extraction. From this platform, you can easily extract text from images available in different formats, including JPG.
The tool has been designed with a simple interface along with multiple input buttons. It allows you to insert an image from dropbox, local disk, and G-drive. Additionally, you can insert the image link if you cannot download it.

It will directly fetch the image from the database and analyze the text to show on your screen. The tool has been designed with an accuracy-guaranteed algorithm. But the only issue is in the processing speed.
You have to wait for a few minutes to let the tool do its work and show you text. Also, you can only change the JPG text into PDF format instead of word format to make it editable.
Like More: Why Convert DOC Files to PDF Format? – Top 5 Reasons
Why Use Tools for JPG to Text File Conversion?
The question is why we should acquire some tools manually when we can do this task. No doubt, you might be doing this manually from the start of your career. But you must have faced some issues like low accuracy, time-consuming, and extra effort.
To save your time and efforts, that would be best to access some free tools to get a text from any type of image. It will help you get a text from the image within a few seconds.
Also, you will not need to worry about accuracy because such tools have an algorithm to identify the text from blur images. Actually, these tools are generally based on OCR technology that will help it in the complete data extraction process.
Most pictures are shared in JPG format, so we have focused on this dimension and enlisted a few tools that can convert JPG to text.
Read More: How to Copy Text from a Picture in OneNote?
Last Words
In the above blog, we have tried our best to provide you with the best ways to convert JPG to text files. We have also shown some free tools to help you get 100% accurate outcomes instead of making mistakes. So now you can easily convert your JPG or image file to a text file by using any tool of your choice. But if you have any questions about this, let us know in the comments.