Microsoft has Retired Internet Explorer: Microsoft released a commercial version of the Internet Explorer browser 26 years after its debut. In 2021, Microsoft announced the retirement of Internet Explorer. Internet Explorer 11 was the latest version of the browser, and Wednesday was the last day of Microsoft support for Explorer.
Internet Explorer debuted on Windows desktop computers in 1995. As of 2004, Microsoft owns 95% of the desktop browser market. That scenario has changed. The market is dominated by Google Chrome, Apple's Safari, and Mozilla Firefox browsers.
In 2015, Microsoft introduced the new browser 'Microsoft Edge' and Windows 10. According to the BBC, Internet Explorer users are now being sent to the Edge browser.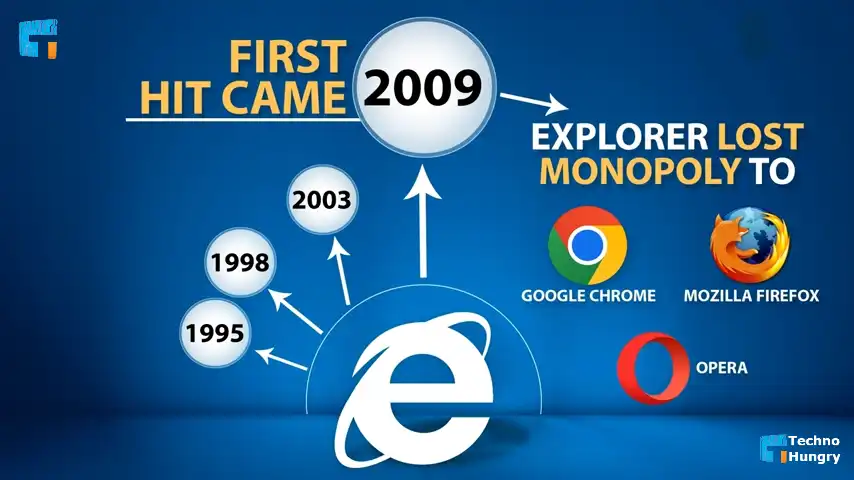 The first blow to the dominance of Internet Explorer in the desktop browser market came with the advent of high-speed browsers such as Chrome and Firefox. Users were increasingly interested in emerging sites such as Google Search, Facebook, and YouTube through the new platforms.
However, Internet Explorer has probably suffered the most from the advent of smartphone technology. The presence of Safari browser on iPhone and Google Chrome browser on Android significantly increased the scope and usage of mobile internet.
Web data analyst Stat Counter quoted the BBC as saying that in October 2016, Internet usage on mobile and tablet computers surpassed that on desktop computers for the first time.
Like More: Pros and Cons of Using a Microsoft Account
According to data provided by Star Counter earlier this year, the use of the Google Chrome browser on desktop computers worldwide is 60 percent. On the other hand, even if Internet Explorer and Edge add up the number of browser users, Microsoft will lag behind Firefox users.
According to the BBC, developers will still have access to Internet Explorer after retirement. The browser will have the built-in 'IE' mode of the Edge browser.
At the launch of Internet Explorer in 1995, Microsoft co-founder Bill Gates said that Internet Explorer was coming to the market as part of his company's active efforts to be part of the Internet tide.