Windows 11 New Updates to 3 Apps. Technology giant Microsoft is going to make some changes in some of the apps built-in Windows 11. Users of the developer's channel Windows Insider can now check for updates to snipping tools, calculators, mail, and calendar apps. Although some changes have been made, these apps have been redesigned to be compatible with the Windows 11 interface.
Microsoft will replace the traditional Snipping Tool and Snip and Sketch apps in Windows 11 and bring a new Snipping Tool app. The screenshot option can be turned on in Windows 11 by pressing the keyboard's Windows + Shift + S key. With this, the snipping menu will also be launched to take screenshots of the specified part.
Once the screenshot is taken, various editing features, including cropping, annotations can be used in the snipping tool. Microsoft is also going to add Dark Mode to the Sniping Tool. As a result, it will easily match the theme of Windows 11.
In addition to the snipping tool, Microsoft will also make changes to its mail and calendar apps. "We've made some changes to these apps, including Rounded Corner," said Dave Grochki, senior program manager at Windows Inbox Apps. So that they are compatible with the theme of Windows 11.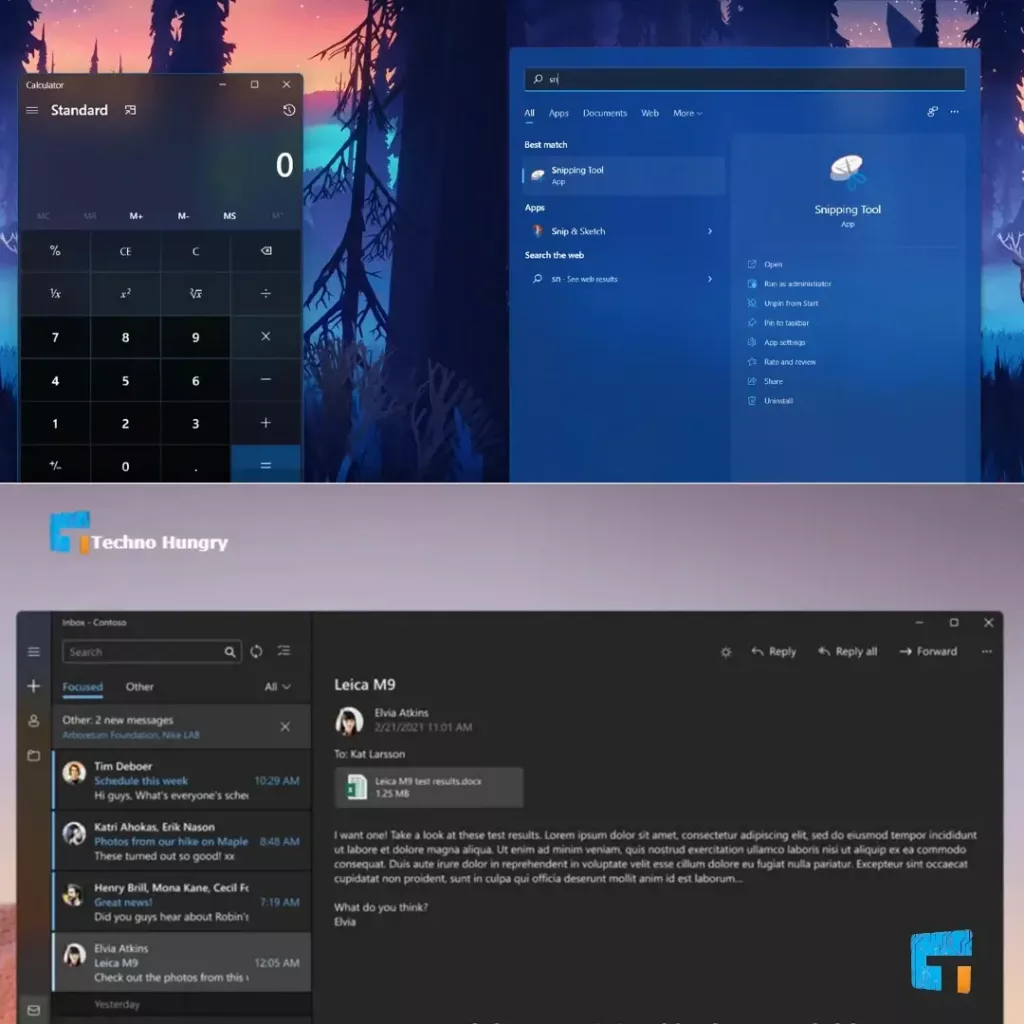 On the other hand, Microsoft is also bringing some changes to the calculator app. This change allows users to set different themes for the calculator.
May You Also Like: Malware is Spreading in the Name of Windows 11!