Mark Zuckerberg Meta in Crisis for 6 Reasons. The biggest drop in the company's history has come after the name change from Facebook to Meta. Also the personal wealth of founder Mark Zuckerberg has also decreased.
Meta fell 26 percent in the stock market on Thursday, when the company's market value fell by 230 billion in one fell swoop. Mark Zuckerberg, who is in the top 10 of Forbes Magazine's list of 100 billionaires, lost 2.9 billion, dropping from the top 10th to 12th.
Why did Metaverse, the parent company of Facebook, suddenly get such a push? That is what the New York Times has tried to investigate. One of their reports identifies six reasons why Meta is facing such a difficult situation.
The 6 Big Reasons for Meta in Crisis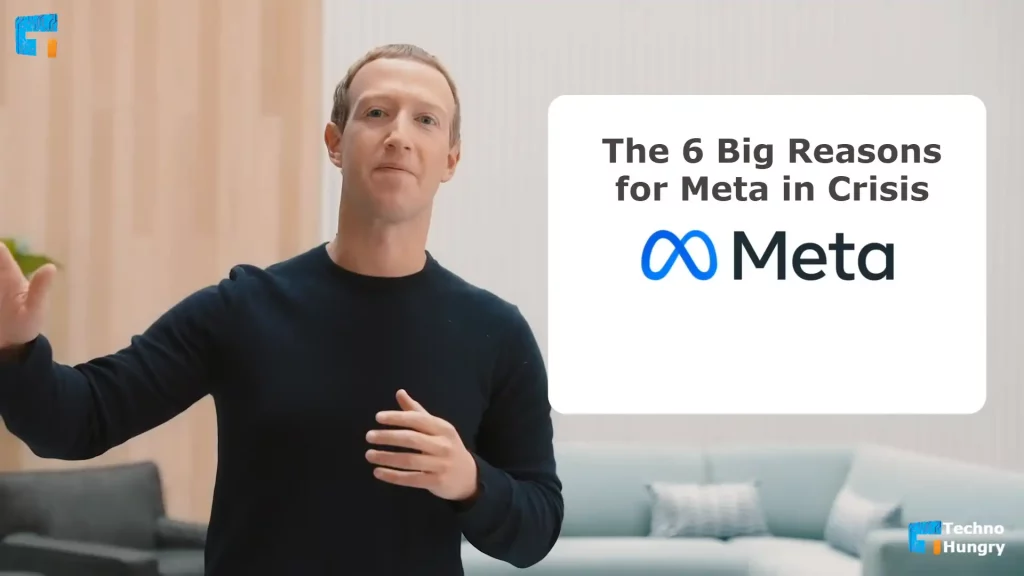 User Decreased on Facebook
Facebook has gone through those golden days of growing users like crazy.
According to the New York Times, the number of new users of the Meta Family app, including Facebook, Instagram, Messenger, and WhatsApp, also increased slightly on Wednesday.
However, the number of daily active users (DAU) of its main app, Facebook, has decreased by one million in three months.
This is the first such incident in the 18-year history of the company since its inception. This data suggests that Facebook has surpassed the highest position in terms of new user collection. Meta's quarterly user growth as a quarter has been the slowest in the last three years.
Meta executives are seeing growth opportunities in other areas, such as WhatsApp. But that app has not seen a significant amount of revenue so far.
Investors may want to check to see if WhatsApp has reached the top of the user pool.
Apple Changes, Blocking the Way of the Meta
Last spring, Apple launched "app tracking transparency" on their mobile phone operating system. This will allow iPhone owners to decide whether to allow apps like Facebook to monitor their online activities. This privacy policy has hurt the Meta business and will continue to do so.
Since Facebook will have to use the opportunity to track users' behavior depending on the user's permission, and since many users may not allow it, this means that Facebook will receive less information about the user. And without access to personal information, it is difficult to advertise accordingly, which is affecting the advertising revenue of Facebook.
According to Meta, this change in Apple's policy could reduce their revenue by up to 1,000 by next year.
Google is Taking Part in Advertising
The defeat of the Meta means that its biggest competitor is Google's.
Meta CFO David Wehner said on Wednesday that Apple's change to privacy policies has led many advertisers to turn away from Facebook and turn to rival companies, including Google.
Google has reported record sales this week, especially in e-commerce-based ads. Meta advertising in the same category has decreased in the last three months of 2021.
Also Read: Firefox will add Entry-Tracking Feature with VPN
TikTok Challenge
For more than a year, Zuckerberg has been saying that one of their toughest rivals is the China-based short video-sharing app TikTok. TikTok currently has more than 100 million users and is growing rapidly.
Facebook created an Instagram reel by copying that app to stop TikTok. Zuckerberg said on Wednesday that while the reel could draw the most attention to Instagram's feed, other features on Instagram as a source of revenue are more effective.
Cost Behind Metaverse
Zuckerberg blindly believes that the next generation of the Internet is the Metaverse. He is spending huge sums of money to implement a theoretical concept created in virtual and augmented reality.
The cost of this last year reached one trillion dollars. Zuckerberg is ready to spend more money in the future. But so far, there has been no indication that he will win the bet.
In the case of virtual reality technology, it is unlikely to happen in the same way that Facebook spread at lightning speed on mobile smartphones in 2012. But Zuckerberg continues to urge investors and workers to have confidence.
The Shadow of the Anti-trust Case is Growing
Facebook and Meta could be caught in an anti-trust lawsuit that monopolizes the market by destroying the business environment. Regulators in Washington have threatened Mark Zuckerberg's company.
Multiple investigations are underway against Meta, including by the newly formed Federal Trade Commission and several state attorney general's offices. They are watching to see if Meta is really breaking the rules of healthy competition. The move by Congress to pass an anti-trust bill has led to growing support for lawmakers.
Now a lot depends on the success of the last Meta. In the past, Zuckerberg could have been given the "benefit of the doubt" that he would be able to overcome the crisis. But Thursday's picture on Wall Street says he may not be able to maintain such confidence.
Read More: Google AI is Fighting with People