How to Unforget a Bluetooth Device on iPhone and Android: We have all used Bluetooth to transfer our desired files or objects from one device to another device. In doing so, we usually connect those devices with each other.
However, you may need to disconnect the devices due to some privacy or other matters. It can also happen that the connection does not always work, so you need to disconnect the devices. It can also happen that you accidentally tap on the option to forget your device.
For whatever reason, you may want to establish that connection again. So, here I have discussed how to unforget a Bluetooth device only to help you.
How to Unforget a Bluetooth Device on iPhone and Android? – Easy Ways
It is true that forgetting a device is much easier than unforgetting or re-establishing the connection. It is applicable to any device, like Android phones, iPhones, smartphones, etc.
However, no matter which of the devices you have and you want to unforget your Bluetooth device on, here you will be able to find the solution to how to unforget a Bluetooth device.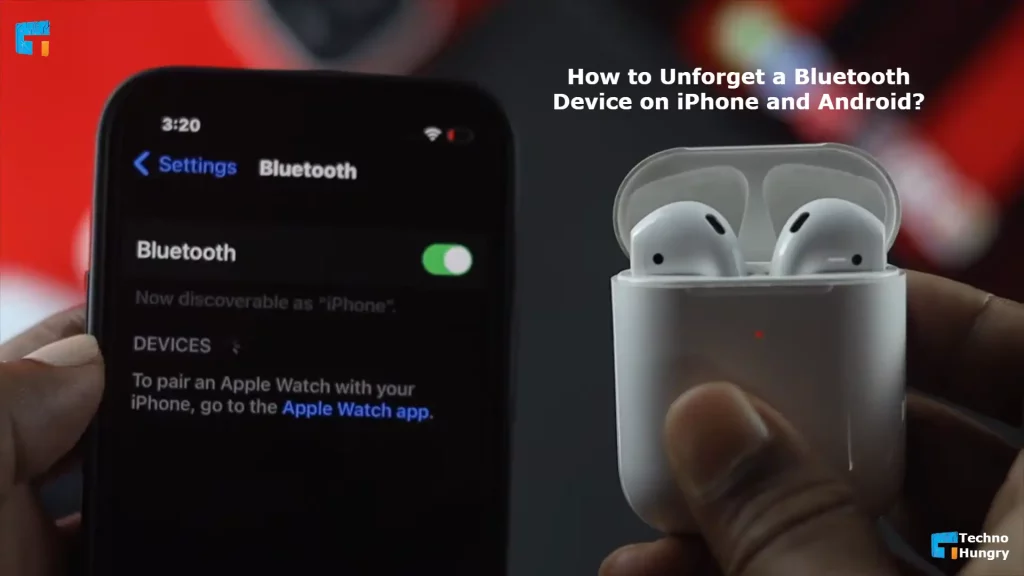 How to Reconnect a Forgotten Bluetooth Device on iPhone?
Are you an iPhone user? Have you accidentally selected the option to forget a connected Bluetooth device on your phone? Are you curious about how to unforget a Bluetooth device? Is that also on your iPhone?
Then, don't worry. The steps below will give complete instructions on how to reconnect a forgotten Bluetooth device on your iPhone.
The first option is to reset the network system. As an iPhone user, you may have noticed that there is no direct option for unforgetting a Bluetooth device. Only by resetting your system or device will you be able to recover the unforgotten Bluetooth device.
Do not worry about losing all of your valuable data or changes if you reset your device. It will simply undo some changes that you have made to the settings for the past few days. Follow the instructions below for your iPhone to solve your problem of how to unforget a Bluetooth device.
Go to your settings.
After that, find the option labeled as "general". Select that option.
You need to scroll down to the option for reset.
After clicking on that, three more options will pop up, reset all settings, reset contact settings and reset network settings.
Select the option labeled "reset network settings" to go to the next phase.
This action will show you another prompt. The prompt will come up with a message saying if you tap on that confirm button, it will reset your entire network settings. Select that option to confirm.
After some time, your iPhone will go back to its original or factory network setting. That means the device that you have unforgotten from your device will also be undone. So, you can actually connect to that Bluetooth device again on your mobile phone.
You can confirm that your phone has been reset perfectly if you see a logo of Apple will appear and, after some moments, it will disappear, leaving a blank screen. Wait for some more time and you will see it appear again and your phone will restart after that.
The factory reset will undo all the changes you have made for a few days, which means your forgotten device will also be gone under this and you will find it again on your device.
How to Reconnect a Bluetooth Device on iPhone?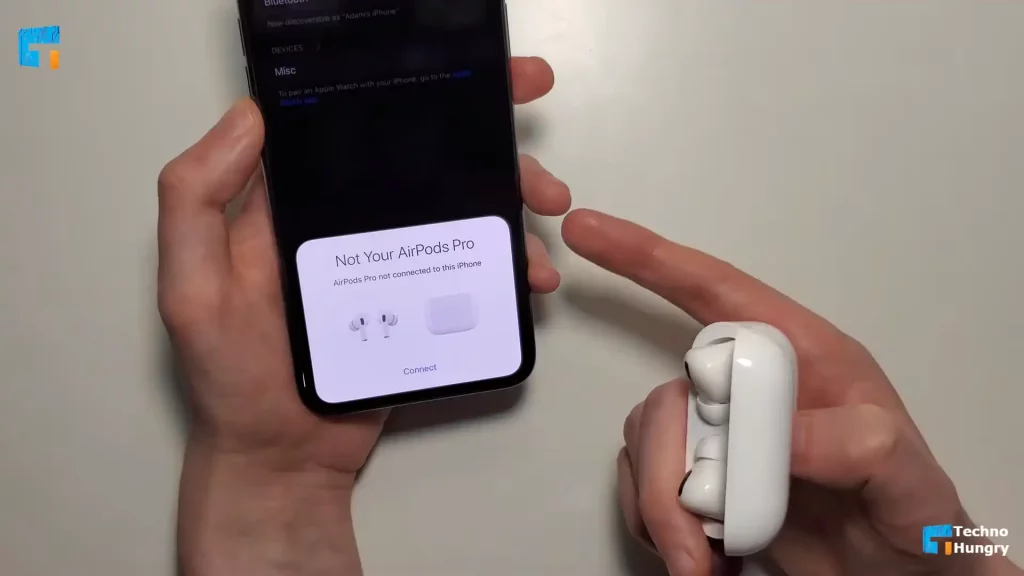 I guess you already know how to unforget a Bluetooth device. And if you have installed it on your iPhone but you still can't see the device on the list, you have to reconnect it to your phone again. The steps below will help you do it.
Open the settings of your iPhone.
Find out the option for Bluetooth and switch it on.
Now in your other device or accessories find out the discover mode on the Bluetooth option. You need to make sure it is turned on.
You will see that those devices' names are shown on your iPhone as available devices to connect.
Just touch on the name of your desired device from your iPhone. It will open up a new prompt asking for some pin or passcode. Put that passcode to pair your devices.
If your other device has some QR code to connect to a Bluetooth device you can simply scan that with your iPhone and they will be connected.
How to Recover a Forgotten Device on Android Phone?
So your problem is on an android phone how to unforget a Bluetooth device. Let's see how you can recover a forgotten device on your android. To do it, you must have to reset your network settings on your phone.
First, unlock your android and to the setting.
You will see an option labeled "System".
There search for an option to reset your phone.
Click on that menu. A bunch of options will be prompt out then for resetting different software.
Find out the option for resetting Wireless Network, Bluetooth, and other connections. Select that and another window will come up asking for confirmation of your change.
Select the button "confirm".
For security reasons, your phone's security code or pattern will be needed to confirm the change.
To complete the reset processes enter your code or draw your pattern.
After completing it, head to the Bluetooth option of your phone. Though you won't see any previously forgotten device's name here, now you can connect to those devices again.
Hopefully, you could recover your forgotten Bluetooth devices on your smartphone or your android by now.
How to Reconnect a Forgotten Bluetooth Device on Android Phone?
After unforgetting your Bluetooth device you need to connect it again to your phone. Follow the instructions stated below to accomplish that.
First, go to your settings and search for Bluetooth.
Turn on the option for Bluetooth.
After turning on the option for Bluetooth you can see the available devices that can be connected to your mobile phone.
Take your other device or accessory that you want to connect to your phone.
Turn on the Bluetooth option of that device too.
Put that device on discover mode so that your phone can sense the device.
After that, take a look at your own android and you will see the device's name on the list of devices available for connection.
Just select the device you need to reconnect or connect and it will ask you for some passcode or security code.
Put the same code on both of your devices.
Now those devices will be paired or connected again.
However, even after doing all of this to solve your problem on how to unforget a Bluetooth device, it may happen that your unforgotten devices cannot be found by the Bluetooth sensor of your android.
If that case happens then you need to the extra miles to solve this. Read the below section carefully to solve how to unforget a Bluetooth device.
Like More: How to Block a Number on iPhone?
Method 01: Restart Your Android Device
Even after resetting the network and Wireless network, if you are still unable to find your unforgotten device name on your phone, then the first and most basic solution is to restart your android. Also, do the same for your unforgettable device.
You just need to press your "power button" for 30 sec to 40 sec. your device will then ask you to either restart or power off. Select the option for restart.
Then your device will restart automatically and after a few moments, you will see the logo of your phone's brand will show up on your home screen.
And shortly after, your phone will come back to the home screen and ask you to enter your passcode to unlock the screen.
Unlock it and go to the Bluetooth option. Turn on the Bluetooth.
Then try to connect that device again after the restart has been completed. Hopefully, this time you will be able to connect it.
Restart Your iPhone
To restart your iPhone hold on to the power button for half a minute and you will see another window come up asking to power off. Slide that prompt and wait for some more seconds.
After that, your iPhone will be switched off and you need to hold on to that power button again for some more seconds to restart your iPhone.
After your iPhone has been restarted, you have to connect your Bluetooth device again to your iPhone. Maybe it will work out for you.
But no matter what, if this also failed to do the task, you need to apply another method.
Method 02: Switching the Bluetooth Button ON and OFF
Go to your settings and switch on the Bluetooth button and if it doesn't show you the device on the list of the available device to connect simply switch off the button by toggling the switch off, which may result in a grey color switch.
Now try to connect that device again by following the method stated above. Maybe this time you will be able to solve your problem on how to unforget a Bluetooth device.
Method 03: Switching the Pairing Mode ON and OFF
It can happen that your device couldn't process that command properly after all. You may never know that. And sometimes, switching on and off software or a program is helpful to solve that bug or block. So, give it a try and switch on the pairing mode first and then switch it off after some time.
Wait for a while before turning it on. Now try again to connect your device's Bluetooth.
Method 04: Factory Reset
Even after all of this troubleshooting you are unable to connect your Bluetooth device, you may need to go to the last step which is the factory reset. It is really the last step and it is not recommended to use it often.
Remember before performing a factory reset, make sure all your important files or data have been backed up elsewhere as it will remove all of the data from your phone.
To do it, follow the steps below.
Open your settings.
Find the option for resetting.
Tap on that and it will give you some choices. Chose factory reset from them.
It may ask for confirmation and you need to choose that confirm button to proceed.
Then your phone will be going back to its original state and you will have to connect all your Bluetooth devices again to it.
Method 05: Using DFU Restoration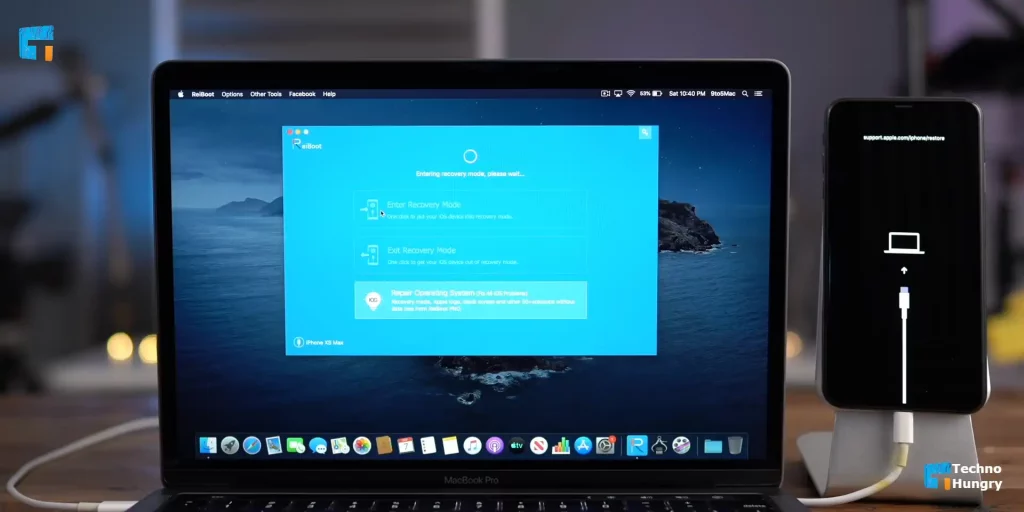 For iPhone users, if all of the methods discussed above failed then you may need a DFU or device firmware update. It is the same thing as a factory reset on android.
So make sure all of your data has been backed up to your SD card before proceeding.
First, connect your phone to your computer.
You have to open iTunes then if you are a normal computer or macOS Mojave 10.14 user. In the case of macOS Catalina 10.15.7 users or more updated versions, they need to use Finder. The state of your phone won't be a matter.
You have to press both the home and sleep buttons at the same time in case you are an iPhone 6 or below user. Press the volume down button and sleep button together in case you are an iPhone 7 user. Look at iTunes or Finder on your computer and you will see your phone there.
After seeing that, remove your hand from those buttons of your phone. The screen will go black. If it fails to be black, perform this procedure again. Now you can be able to restore your phone.
No matter whether you have an iPhone 8 or a later version, you still have to restore the phone. To open the DFU mood, you have to press both the volume up and volume down buttons and release them as soon as you can. Now, to get that black-colored screen, you should press that slide button.
In this procedure, your phone's state does not matter. After getting that black screen you need to press both your volumes down button and side button together. Wait at least five seconds before releasing only the side button. Don't forget to keep pressing the volume button. Soon after you will see that iTunes or the finder is showing your phone.
After seeing your phone on any of those apps, release the volume button immediately as it may need to redo the process again.
And as you know, this DFU mode will erase all of the information on your phone, so be careful. Also, make sure that your phone is in perfect health, as a damaged one may be more damaged if you use DFU mode on it.
FAQ About Unforget a Bluetooth Device
After reaching all of this way here, you may have known how to unforget a Bluetooth device. However, you may have some questions related to the topic.
How to see the connected Bluetooth account on iPhone?
Touch the home button of your iPhone > Go to settings > Scroll down to the option for Bluetooth. Now, you can see the connected Bluetooth device list on your phone. Even the unforgotten device can be seen here.
Read More: Why Does Siri Keep Popping Up and How to Stop it?
Last Words
Hopefully, I was able to help you solve the problem of how to unforget a Bluetooth device. And you may find it useful. You can also let us know any of your doubts related to this by commenting down below.