YouTube is our daily companion. It's hard to find people who don't use YouTube. But advertising on YouTube is a perverse thing. So today, I will teach you how to turn off ads on YouTube.
It's normal to have ads on YouTube. YouTube and video creators survive on ads. It's easy to assume that YouTube can't be expected without ads. YouTube and YouTubers survive on the money that comes from ads.
However, in some cases, this ad reaches an extreme level of annoyance. As a result, it is necessary to close this ad on YouTube. So now, if you want to stop this annoying ad on YouTube, you are in the right place.
As you may know, there are ways to watch videos on YouTube without the Internet. But maybe you can't stop the annoying ad because you don't know.
Today's article will discuss all the ways to block YouTube ads. These ways include freeway, as well as paid way. There will also be a discussion on how to block ads on both computers and smartphones.
By following all the steps below, you can quickly turn off ads on YouTube.
3 Easy Ways: How to Turn Off Ads on YouTube?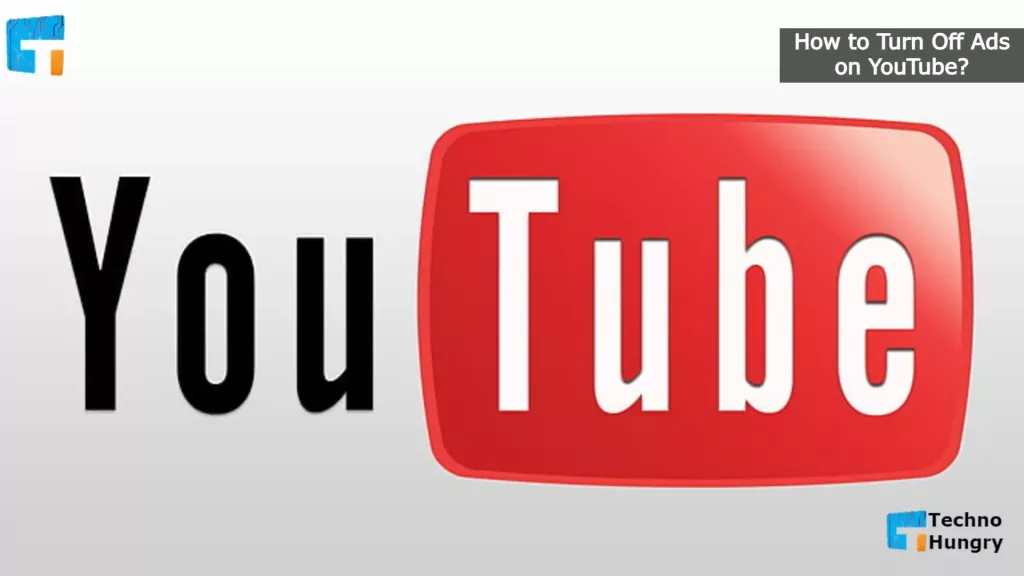 Ways No 01: How to Turn Off Ads on YouTube Using App?
The first app to block ads using smartphones on your smartphone is YouTube Vanced. It is a great YouTube app. In addition to blocking ads, you will have the opportunity to play videos in the background through this app. Everything you need to use the app.
You have to download and install the two apps like other apps. However, before installing the two apps, you must disable the default YouTube app on your phone and do not update it in the future. This app will no longer work when updated.
Does the above way seem bizarre? If the above process doesn't seem like a problem, you can use the ad blocker app. You install these ad blocker apps on your phone and when you log in to YouTube, turn on the ad blocker. Then, you no longer have to endure the annoyance of annoying ads.
Ad Blocker for Android
Ad Blocker for iPhone
Ad Blocker for Windows PC
Also Read: How to protect your YouTube channel from Hackers?
How to Use YouTube Vanced to Turn Off Ads on YouTube?
YouTube Vansed is a modded version of YouTube that is very popular in the Android community. It has some features that you won't find on official YouTube.
Built-in adblocking, YouTube premium background playback, black/dark theme, and much more. Everything about downloading and installing the Vansed app on YouTube is described in this tutorial.
So why should you install YouTube Vanced? In addition to the above benefits, YouTube Vanced has some other benefits that the official YouTube apps cannot offer.
Features of YouTube Vanced
Built-in Ad-Blocker
It is essential to see ads to support content creators because it is their way of income. But most people don't like to see Ed even after knowing it.
YouTube Vanced has a built-in feature to block ads. Through which, you can run YouTube without seeing the ad if you want.
Background Playback
A lot of times, we want to do other things besides YouTube. But if you close the YouTube app, the video stops. So even if you're going to listen to the audiobook, you have to keep the video on.
You can play YouTube videos in the background using the YouTube Vansed app; This means you can listen to audio without watching the video.
Force HDR Mode
Not all phones support HDR mode but can be supported via the Vansed app. HDR is the "High Dynamic Range." As a result, the video quality improves at a significant rate.
Secondary Theme
Almost everyone loves to use new themes. Although there is no option to change the theme on YouTube, this option is in YouTube Vanced. If you want, you can use dark color themes as well as other color themes on YouTube. By-default white theme.
Picture-in-picture Video
If you have an Android Orio device, there is a picture-in-picture mode similar to Vansad's official app.
Repeat Video
It can repeat the video after it is finished. Music videos are a choice, but you can use them for any video. You can repeatedly listen to any video using this feature.
Then you understand that YouTube Vanced provides you with all the features you need to run YouTube. So let's take a look at how to say goodbye to Ed by installing YouTube Vanced.
How to Install YouTube Vanced?
Requirement
Advanced manager (Download).
Android Mobile (version up to-4.2)
Internet connection
YouTube Vanced Installation
Download and install Vanced Manager apps and open.
Click Get Started.
Mark and click on YOUTUBE ADVANCED and YOUTUBE MUSIC options.
Select the version you need. Grant Root Permission if your device is rooted. If not, click on the non-root arrow marked in red. Those who do not understand whether they are root or non-root click on the button marked in red.
First, install ADVANCED MICRO G and open it.
Then, return to Vanced Manager and install YOUTUBE ADVANCED.
You have finished installing your ad-free youtube. Suppose you want previous YouTube history and subscribed channels; Login to ADVANCED MICRO G with your Gmail. Then, there is no reason to worry about it.
Note: You will only download from the official Vanced website. The rest of the websites can be fake or even viral.
Also Read: How to Make a YouTube Comment Bold or Italics?
Ways No 02: How to Turn Off Ads on YouTube Using Extension?
Since we use YouTube on a PC through a browser, the most effective way to block ads is through a browser extension. The funniest thing about browser extensions is that you don't have to do anything else once you add the adblocker extension. So you can use YouTube comfortably without any ads. Another good news is that you can also use this extension on your smartphone. These are also relatively easy to use.
However, the use of extensions on PCs may vary from browser to browser. But all work is the same. Below is a list of some of the most popular browser extensions. E.g.
Browser Extensions for Google Chrome –
Browser Extensions for Mozilla Firefox –
So many extensions for PC. Now let us know, there is any browser on the smartphone where it can use the extension. The number of such browsers is a bit low. But all browsers are pretty lovely and feature-rich. The browsers are:
In these three browsers mentioned above, you can use the extension of Google Chrome and block ads effortlessly.
Ways No 03: How to Turn Off Ads on YouTube Using Ad Block Browser?
There are many browsers to block ads on smartphones. If you use YouTube using all these browsers, you don't have to suffer the pain of ads anymore. All you have to do is go to the browser and type youtube.com. Some of the most popular ad block browsers are:
Way No 04: How to Turn Off Ads on YouTube Using in Paid Method?
The paid method is provided on YouTube itself. In this case, you pay them. They will no longer show you ads for money. However, you will get 3 additional benefits through this. E.g.
Ad-block
Background video play
Download
Premium music
May You Like: How to Repeat YouTube Videos on Mobile and Desktop?
How to Use Youtube Premium ​​Free for 2 Months?
How to Use Youtube Premium Free for 2 Month,
Enter this link first Youtube Premium.
Then click on Try it free.
After clicking, you will get free for 2 months.
However, in this case, you have to give your credit card or PayPal account. Then, for the next 2 months, YouTube will charge you and give you the benefit of YouTube premium. This feature allows you to use it through both Android and iOS.
This is a brief discussion on How to Turn Off Ads on YouTube today. I'm trying to show you the easiest ways to stop ads. Any one of the above is a simple procedure you can follow. If anyone method seems complicated, you can let us know by commenting.