You are a YouTuber, and now you want to add a Logo or Watermark to your videos. Learn how to add a logo or Watermark to a YouTube video.
The logo is a brand value. Therefore, any business or creative work must have a logo. Suppose there is no logo on the YouTube video. In that case, the person behind the video, the channel, or the video does not have brand value. As a result, every conscious YouTuber should be serious about using their own logo on the video.
There are numerous channels on YouTube. And each track has a different identity. YouTubers usually add logos to create brand value for their channels and videos. If you don't add a logo to your channel and video, you'll fall behind other YouTubers.
There are many online video editors in the internet world. But if you do not know how to use them, your video or video channel will remain non-branded. So let us know how to add a custom logo to your video without any software.
2 Easy Ways: How to add a logo or watermark to a YouTube video?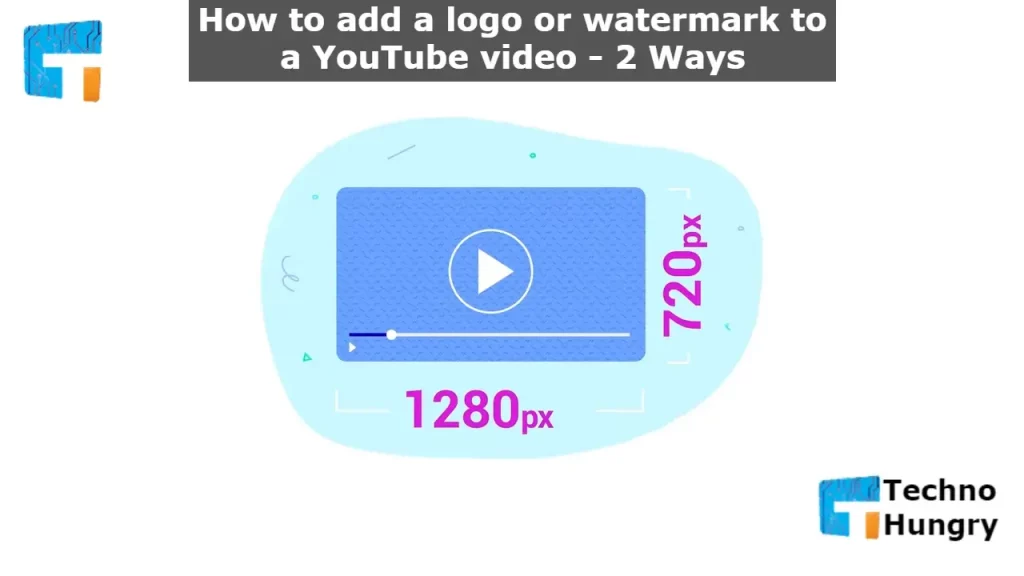 7 Steps: How to Add a Logo to a YouTube Video?
You may be an expert in video marketing. So you want to add your own logo to each of your videos. So that Branding of your video is created. No matter, you can easily do this by following a few steps below. You can build your own YouTube brand. Let's get started.
Hopefully, you have already created a nice logo for your YouTube channel and video. If not, here's a new product just for you!
However, assume your logo is ready, and you have a YouTube channel. Now you want to add your own branding logo to your video. So, do the following processes as a result.
YouTube is one of Google's free services. First, go to YouTube.com, then log in to your channel. You will see the Sign in button in the top right corner.
And if your Gmail account is signed in, you will see your picture instead of Sign in.
Click on this Sign-in or your photo in the top right corner. A drop-down menu will open, where you will see many options.
You do not need all the options. Just click on Settings. Clicking on Settings will open the Settings Center page. Click on View Additional Features from here.
On the left side of the page that will open after clicking, look under the Channel category. There is a sub-category called Status & Features, Upload Defaults, and then Branding. Click on it, Branding.
Another page called Branding Watermark will open. Click the Add Watermark button below.
Clicking will open a new popup window where you have to choose the logo you want to upload. So, click on Choose File and select the logo file from your computer.
Also Read: 5 ways: How to protect your YouTube channel from Hackers?
7 Steps: How to Add a Watermark to a YouTube Video?
Anything can be easily copied online now. In this case, the video is not behind. Anyone can copy your video from YouTube or any other medium and play it in their own name. Such incidents are happening all the time. So watermarks are very useful to prevent copy-paste.
If marked, it will at least let you know who made the picture or video. Add your own name or the name of the organization with a watermark to the video. No one will be able to easily copy it and pass it on to your own word. This tutorial shows you how to add a watermark to a video.
Note: I am using "Sony Vegas Pro" to use the Watermark in the video here. You can open the video editing software of your choice.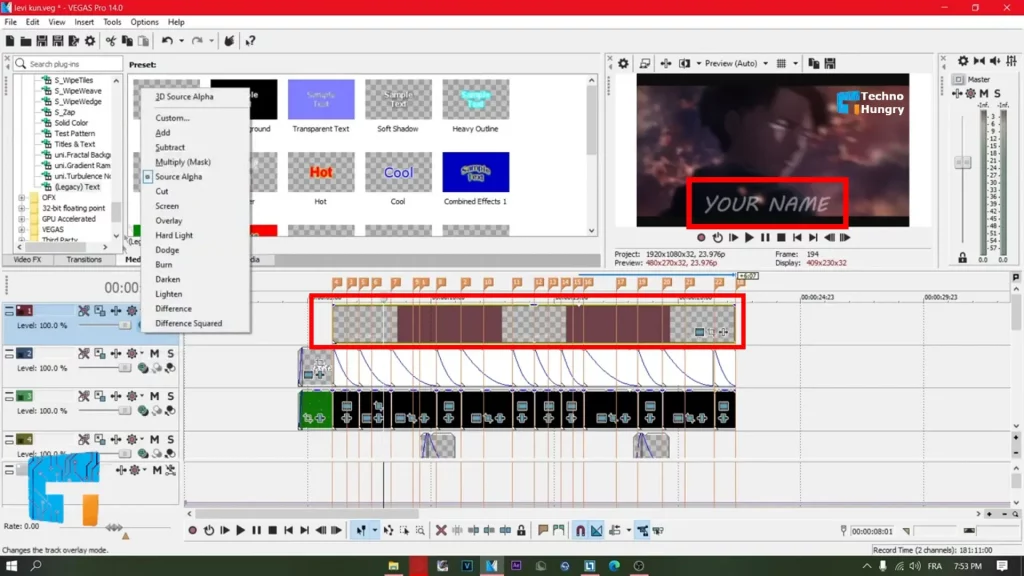 First, you have to go to the timeline of Sony Vegas Pro. Then right-click on the mouse and click on 'inset video track.'
Then the new little track option will be attached above all. There you have to click the right mouse button.
Then click on 'inset text media.' Then the text writing option 'video media generators' will be turned on. You have to write the text that you want to watermark.
Hold the mouse over the text option where you want to attach the video.
If you want, you can reduce the opacity of the text. You can see a small yellow bar in the middle of the text layer in the timeline to do this. Leave the mouse there and adjust the yellow bar. The lower you go, the lower the apathy.
Then you have to drag the text layout to match the time equal to the entire original video.
This way, you can easily attach Watermark to the video using "Sony Vegas Pro."
Boss, you're done! Now you can be adding a logo or watermark to your YouTube video. From now on, whenever viewers watch your channel's video, your logo or Watermark will appear in the video. It will brand your YouTube channel and inspire or attract viewers to subscribe to your channel. And at the same time, your channel will continue to get rank.
Read More: Easy Ways: How to Make a YouTube Comment Bold or Italics?
Hope this full post is about "How to add a logo or watermark to a YouTube video" is helpful for you. If you find this post beneficial for you then share it with your friends NOW!