Samsung Announces 200-Megapixel Phone Camera Sensor. Samsung has recently announced the introduction of a new image sensor, 'ISOcell HP1', with a capacity of 200 megapixels. They also informed about their upcoming 'ISOcell GN5' image sensor.
The 'ISOcell GN5' will be Samsung's first all-around focus technology 'Dual Pixel Pro' image sensor.
"With ISOcell HP1, we've broken down barriers and ISOcell GN5 is bringing the ultrafast autofocus, continuing to lead the way in next-generation mobile imaging technology," said Duck Hyun Chang, executive vice president of sensor business at Samsung Electronics.
According to Samsung News room, the ISOcell HP1 will be the industry's first mobile image sensor to support 200 megapixels. It is based on 0.64 micrometer-sized pixels and aims to bring 'ultra-high resolution' to handheld devices.
Micrometer' or μm is equal to one-thousandth of a millimeter.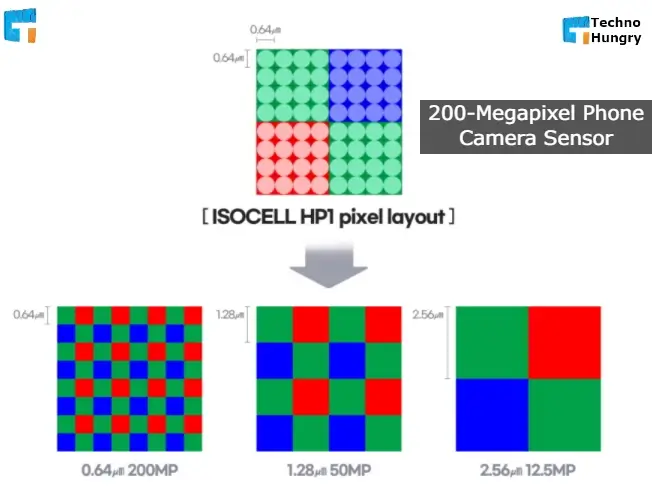 ISOcell HP1 uses the new 'Camelionsell' technology to allow you to take pictures in low light. It is basically a pixel aggregation technology that uses a two by two or four-by-four-pixel design depending on the environment.
The new HP1 will be converted into an image sensor of 12.5 megapixels in a low-light environment. In addition, HP1 will capture video at a resolution of 6 frames per second at 30 frames. Meanwhile, a micrometer image sensor in the ISOcell industry has been used inside which 'Dual Pixel Pro' has been used.
Dual Pixel Pro is basically a technology that can autofocus everywhere. This technology places the two smallest photodiodes within a micrometer of pixels capable of capturing parallel or vertically changing patterns in all directions. This significantly increases the autofocus capabilities.
Also Read: Pre-orders for Samsung's upcoming foldable phone boosted