The process of unmatching someone on Tinder is very simple. But do you know how to unmatch on Tinder? If you don't know much about this then no problem. You can learn about how to unmatch on Tinder by following some simple steps by reading the entire post.
Tinder is one of the most popular dating apps right now. The number of users is increasing day by day. It usually finds other people to match your preferences. You can swipe left when you want to reject someone on Tinder and right when you want to match it.
As a regular Tinder user, you know about these things. However, if you match someone by mistake, then there is a problem. In that case, you don't want to have a relationship with that person. Then you have to unmatch that person.
Let's find out how to unmatch on Tinder. Mention here that by using the following methods you will be able to unmatch on any iPhone, Android, or Tinder web.
What are the Reasons for Unmatching Someone on Tinder?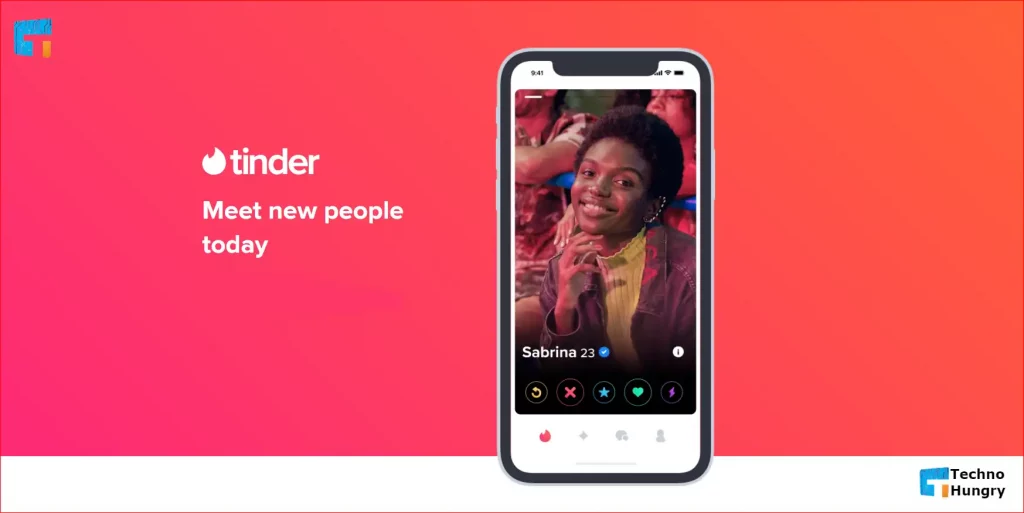 The first reason you can unmatch someone on Tinder is that you no longer have a relationship with them. Tinder's unmatching method can be used if you do not want to have any more relationships with a person. By doing this, the person you will unmatch will no longer be able to communicate with you through Tinder.
Many times it is necessary to do so. Because if you have mistakenly matched someone who is fake or the profile is suspicious then you should unmatch that profile. By doing this, the person will not be able to send any type of message from that profile again.
A lot of times as a new Tinder user without understand anything to match someone. But later on, you can make it clear that the person is not suitable for your relationship. In such cases, it is usually necessary to use the method of unmatching.
Considering one of the reasons, there are several reasons to unmatch Tinder. When you unmatch a profile, you can select one of them:
No reason (By Default)
Offensive messages
Inappropriate photos
Bad offline behavior
Feels like spam
Other
In most cases, it is necessary to unmatch a user in Tinder for the reasons described above. You may also want to unmatch someone for one of those reasons. If your answer is yes then keep reading below.
Don't Forget: 5 Easy Ways: How to view locked Facebook profiles?
How to Unmatch on Tinder? – Step By Step Guide
Since you already know about reasons for unmatching someone on Tinder, let's learn about how to unmatch on Tinder. Follow the steps to complete it.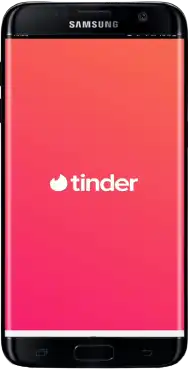 First, log in to your Tinder account from your smartphone or web browser. To access the web, visit https://tinder.com/. If you want, you can download the updated app for Tinder official website for your iOS or Android phone.
After logging in to the account, click on the chat/message icon in the toolbar below. You will find it in the 3rd position of the toolbar below.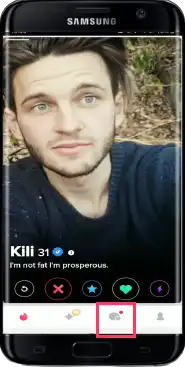 Now find the user you want to unmatch. You can use the search option above to find him. If you search by typing the name of that person in the search bar, you will find him.
Now click on his profile picture. Clicking will open the chat page with him.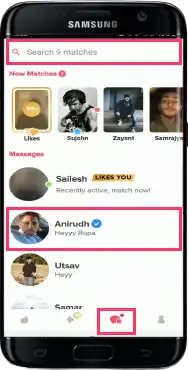 From now on, click on the blue shield icon in the upper-right corner. After clicking on the shield icon, a popup menu will appear in front of you.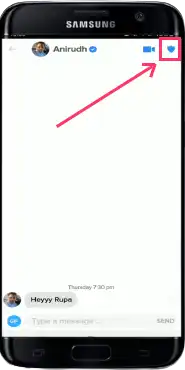 Click on the Unmatch Only option from this menu.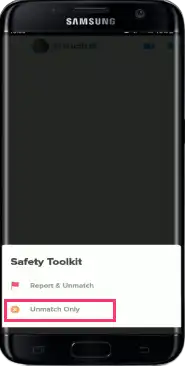 NOTE: If an unknown person from Tinder has bothered you or made a bad comment, you can report that person by clicking on the "Report & Unmatch" option. In this way, the person will be unmatched and a report against him will be submitted to the Tinder support team.
After clicking on the Unmatch option, a confirmation menu will appear. From now on, click on Yes, Unmatch.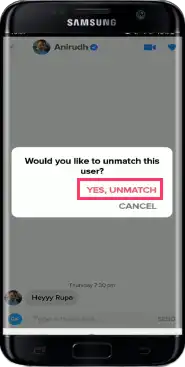 In Short: Open Tinder App > Click on the Chat icon > Find Him > Open the Chat > Click on Shield icon > Unmatch Only > Yes, Unmatch.
Felicitation! You have learned how to unmatch on Tinder and have been able to unmatch the desired person in the end.
NOTE: You can unmatch those connected to your Tinder account by using the above method. To unmatch those who are not connected to you, you need to subscribe to Tinder Platinum.
Also Like: How to Swipe on Instagram PC?
How to Avoid Being Unmatched on Tinder?
By checking out the reasons for an unmatched Tinder profile, you can see why most people don't get matched besides not having enough attractiveness. In most cases, you will be unable to get matched for:
Sending Bad Images
Messages that are Extremely Offensive
Make sure to get her contact information before sending any bad pictures and move her off of Tinder into a messaging app so that NSFW pictures can be sent without her getting angry or offended. You can still be reported and eventually banned even if she asks for it.
Keep your messages in check, and don't be overly aggressive when messaging on the app. Have a flirty vibe, but don't go overboard with the jokes, because a lot of people will definitely read the jokes outside of context and unmatch or report you.
There are several reasons why you should be cautious with this, not just because you will be unmatched (which is not a big issue), but also because your account may get banned if many people report your behavior.
The obvious solution here is to get her or him off of Tinder as soon as possible and onto another messaging service.
For You: How to Backup Facebook Photos, Videos, and Posts?
Important FAQ about How to Unmatch Someone on Tinder?
Most users have some common questions about Unminding Tinder. The answers are given below. If you have the answers, you can get more detailed ideas on how to unmatch someone on Tinder.
What should do if I accidentally unmatched someone on Tinder?
There is no way to match an unmatched person again. However, if you delete and reset your Tinder account, you will be able to match that person again. In this case, you will lose all the data in your current account.
Are my messages deleted if I unmatch someone?
Yes, messages will be deleted considering the protection of your personal information. As soon as you unmatch any person, all the messages sent to him will be automatically deleted.
What Does It Mean When a Profile Is Missing From My Tinder Match List?
This is usually due to the person being unmatched. Or it could be if the person's profile is deleted.
Read More: How to Stop Reddit Notifications on Mobile and Desktop?
Last Words
From the above discussion, you must have learned how to unmatch on Tinder. If you applied for the post immediately after reading it, you have already been able to unmatch your desired person on Tinder.
If you want to know more about that, please comment below. If you find unmatch on Tinder's post useful, you can share it with your friends now. Subscribe to our website to get such important and effective new posts.