Did you know that you can now easily backup your Facebook posts and photos if you want? If you don't know, How to Backup Facebook Photos, Videos, and Posts? Learn now. This will allow you to transfer posts and photos to third-party platforms such as Google Docs, Google Photos, Blogger, and WordPress.
Now you can Backup all the photos and videos from Facebook to Google Photos
If, for some reason, you want to move away from Facebook but think about how to back up old videos and pictures, then Facebook has come up with a new system for you. This will allow you to quickly backup all the photos and videos uploaded to the Facebook platform.
For this, Facebook has been connected with the technology platform Google. You can take this backup in Google Photos, the famous application of Google.
The system was introduced in December last year for a minimal number of customers. This feature is currently being rolled out to customers around the world.
Facebook has brought this to the public in a newsroom post. This post says, "Transfer Your Information" will be available to everyone. "It is worth noting that this facility was introduced in April this year in the US and Canada, in March in Europe and the UK, in Latin America, Southeast Asia, and Africa.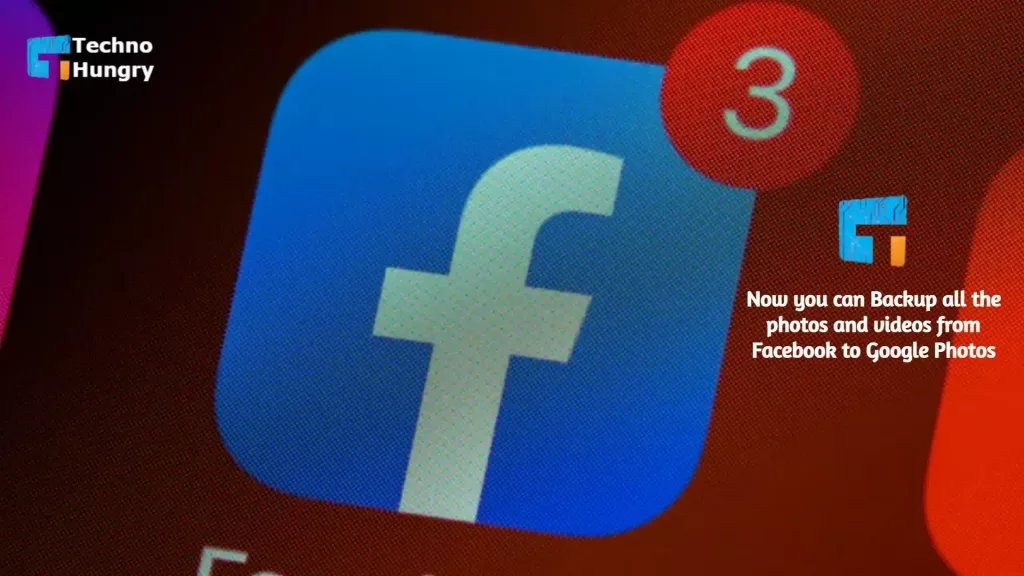 This photo transfer tool was brought to Facebook in December. "Over the past decade, we've let people know about us on Facebook," Facebook said. Today we are going to launch this new photo transfer tool. This is an open-source data transfer project. Open Source coding will first be brought to the people of Ireland and then gradually rolled out to everyone around the world."
You will get this option in the settings of Facebook. From where you can download all your information. The company says that once all the files are transferred, the files will be encrypted. As a result, you will not have any security problems in this process.
Why use the "Transfer Your Information" Backup Facebook Tool?
Suppose, if for some reason, you want to close your Facebook account or if your Facebook account is damaged in any way. Then the tool to back up every content you have on social media to another platform is a backup tool.
10 Steps: How to Backup Facebook Photos, Videos, and Posts?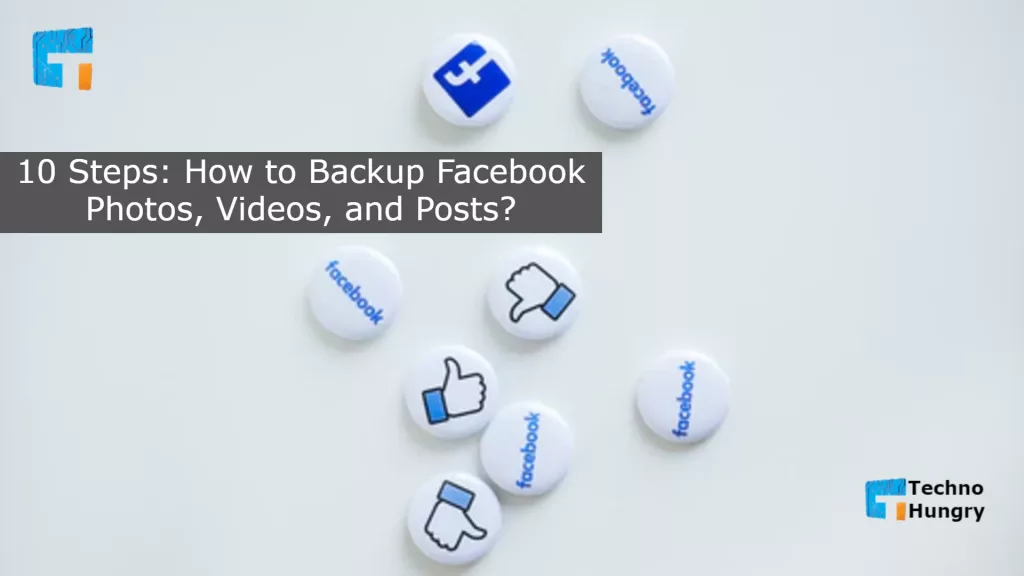 Following the procedure below, Facebook users can transfer their data from their mobile or web version to Google Docs, Blogger, or WordPress.com using this new tool.
Step No 01
If you use the web version, log in to the Facebook.com site and go to settings. And if you use the mobile version, go to the 'Settings & Privacy option.
Step No 02
Now, you will get the 'Transfer Your Information' tool directly from the settings. Now tap or click on it.
Step No 03
Now, Facebook will ask you to enter your password.
Step No 04
After entering the password, you can choose one or more posts as you wish.
Step No 05
Now, Facebook will give you a drop-down list to select a specific third-party platform to transfer data.
Step No 06
Once selected, tap or click the 'Next Button.
Step No 07
Next, Facebook will ask you to sign in to the selected platform before starting the data transfer process. For example, if you choose Google Docs, you'll need to sign in with your Google Account.
Step No 08
Allow Facebook to edit, edit and delete posts on the platform selected here. So that it is convenient for you to transfer data from Facebook to Google Docs.
Step No 09
In the next step, Facebook will ask your permission so that the app can view, edit and edit the content in your Google Docs.
Step No 10
Finally, Facebook will bring you back to the Information page to complete the data transfer process. From there, you need to click the Confirm Transfer button.
When this whole process is complete, you will get the data of all your Facebook content on your chosen platform.
Note: If the user wants to suspend this data transfer for any reason, there will be an option.
May You Like Also: Facebook on the way to Virtual Reality
Benefits of Using "Transfer Your Information" Backup Facebook Photos, Videos, and Posts Feature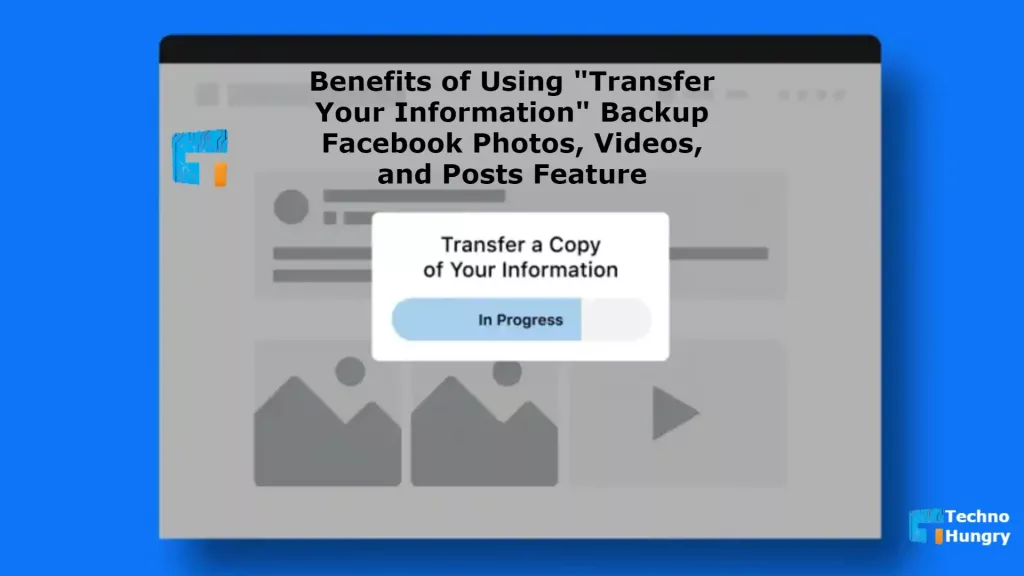 Many of us like to capture every moment of our camera and upload it to Facebook. But many times, it is seen that our Facebook ID is lost or damaged due to various reasons. We lose the photos uploaded to Facebook. For various reasons, almost all the IDs that Facebook disables cannot be backed or recovered by many due to inaccurate information or their own mistakes.
As a result, we no longer get the photos we uploaded to Facebook. But now it will not be; we can copy or transfer our Facebook photos to another place. The latest update of Facebook has come with this feature which is still unknown to many, so today's detailed post about it. Today's article is about how to transfer or copy Facebook photos to Google Photos.
Facebook photo transfer or copy means you can keep all your photos or videos on Facebook as a copy of any other storage service. That process will be completed automatically. You need to download it manually and put it in Google Drive or Google Photos. You can do it through Facebook.
It is often seen that the photos that we upload to Facebook are deleted from our phones at different times without our knowledge. But now, there is no fear. If you put the Facebook photos in Google Photos or anywhere else, you can download the Facebook photos from there.
Hope now you know that How to Backup Facebook Photos, Videos, and Posts? If you have any questions, then share them with me by comment. I give you the perfect answer to your questions as soon as possible.
Also Read: WhatsApp launches View Once