Did you know about the latest updates of WhatsApp? Due to this update, using Disappearing Service, you will make any SMS disappear automatically after 7 days. So now the question is, How to turn on disappearing messages on WhatsApp? Let's find out now.
WhatsApp messaging service is one of the most useful messaging services in the world. This WhatsApp application comes with our instant messaging service. But there are still some shortcomings in this application that gradually come to us through the Disappearing Service.
WhatsApp authorities have launched their Invisible Message or Disappearing Service with a new update. Suppose you introduce this latest update to their WhatsApp application. In that case, any SMS you send will automatically disappear or be disappeared after 7 days.
But we also don't know how we can use the Disappearing Service service in our new mobile on our mobile. So today, in this article, I am going to teach you how to turn on disappearing messages on WhatsApp.
Before you start, you need to know What is a Disappearing Message? Then, it is known that you can easily use the new service of WhatsApp.
What is a Disappearing Message?
Before we know in detail How to launch Disappearing Service from WhatsApp, we should understand what Disappearing Message is. Suppose all the SMS or messages we send on WhatsApp remain in that chat room until we delete them. After that, we delete them as our own. To use this service, you must update the application on WhatsApp.
But in this new invisible service Disappearing Service, WhatsApp has given us an option. That we can use to mark less essential things with less critical people in the Marking / Mark. So that these messages will no longer exist after a certain period. It can launch this service with any one person or more than one person.
Suppose you send a message to a person who is not very important to stay in that chatbox for a long time. In that case, you can start this Disappearing Service. So that all your messages will be automatically deleted after seven days. I hope I was able to understand what Disappearing Message is. Let's see How to Turn on Disappearing Messages on WhatsApp.
5 Steps: How to Turn on Disappearing Messages on WhatsApp?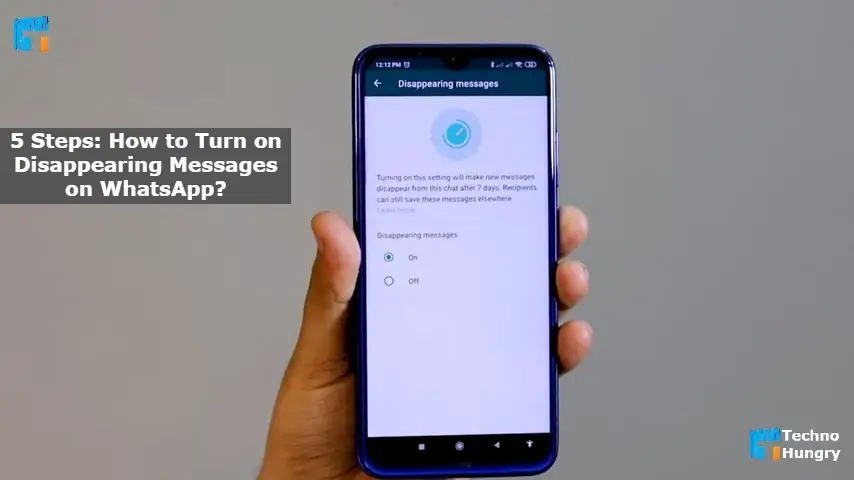 Here are the steps you need to take to launch this new feature of WhatsApp Disappearing Service from your mobile. You can quickly turn on this invisible service from your mobile by following the procedure below.
Step 1
Launch the WhatsApp application from your mobile.
Step 2
Now, select the person with whom you want to launch this Disappearing Service service.
Step 3
Touch the Contacts option at the very top of your mobile display. That is, where the person's name is written.
Step 4
After opening the profile display with the picture of that person, you will see many options there, such as new notifications, customer notifications, etc. See below. There will be an option Disappearing Message.
Step 5
Disappearing Service, you will see that the option is turned off. If you turn it on from here, then all the conversations with this person, i.e., the message, will be deleted automatically after 7/7 days.
May You Like: 271 WhatsApp New Emojis is Released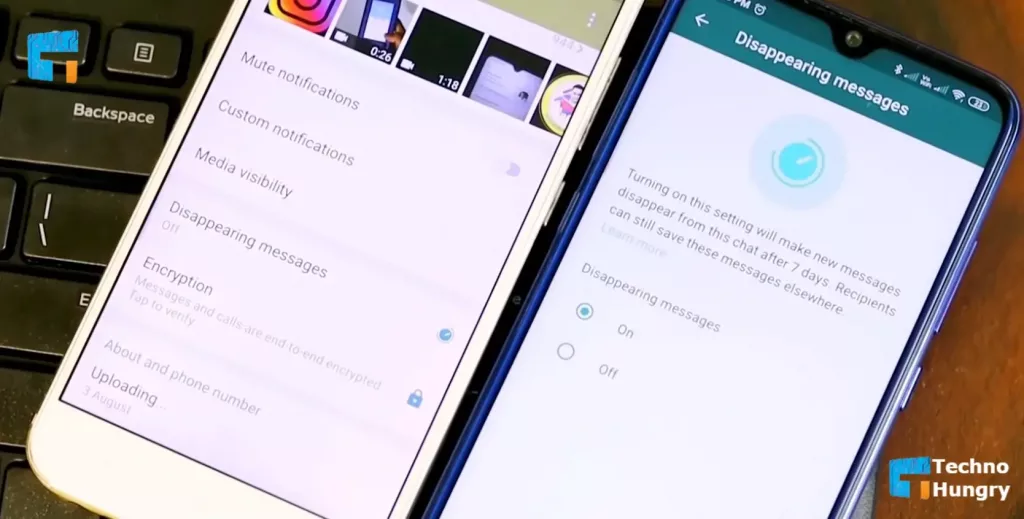 This Invisible Service / Disappearing Service has been launched on your WhatsApp. It means that if you send a message to that person from your mobile very quickly, it will be considered as an appearing message. After seven days, those messages will be deleted automatically.
You may also use this service for an individual or a group. In the same way, if you select the group field and then turn on the Disappearing option from there, your SMS will be similarly Disappearing after one week.
Also Read: 5 Easy Ways: How to view locked Facebook profiles?
Hope you like this post about "How to Turn on Disappearing Messages on WhatsApp?" If you find this post helpful for you, then share it on your social media.