How to Change PS5 Background, Wallpaper, Or Theme: After a whole tiring day, who does not want to relax a bit and relieve the stress? Thus, in this phase of life, most of us are used to playing video games at home after returning from our work, and classes, or even after finishing our exams, as it can greatly enhance our dull mood and help us relieve our stress.
And, as a video game enthusiast, you must have known about the PlayStation offered by the Sony Company. However, a new member of the PlayStation family has been added recently. You have guessed right, we are talking about the PS5.
Though all of the PlayStations have their own astonishing features, this new one is particularly eye-catching for its incredibly fast SSD drive and almost 120Hz high refresh rate.
It also comes with a gorgeous resolution and offers you the most exciting games. It offers gamers more enchanting feelings by providing a bigger display screen.
As you can notice that between the previous PlayStation and this new PS5, there are some changes like the PS5 has fewer buttons than the other older versions of PlayStations.
So, now after buying it, you may want to change the PS5 background and wallpaper like you used to do on other gaming consoles.
How to Change PS5 Background, Wallpaper, Or Theme?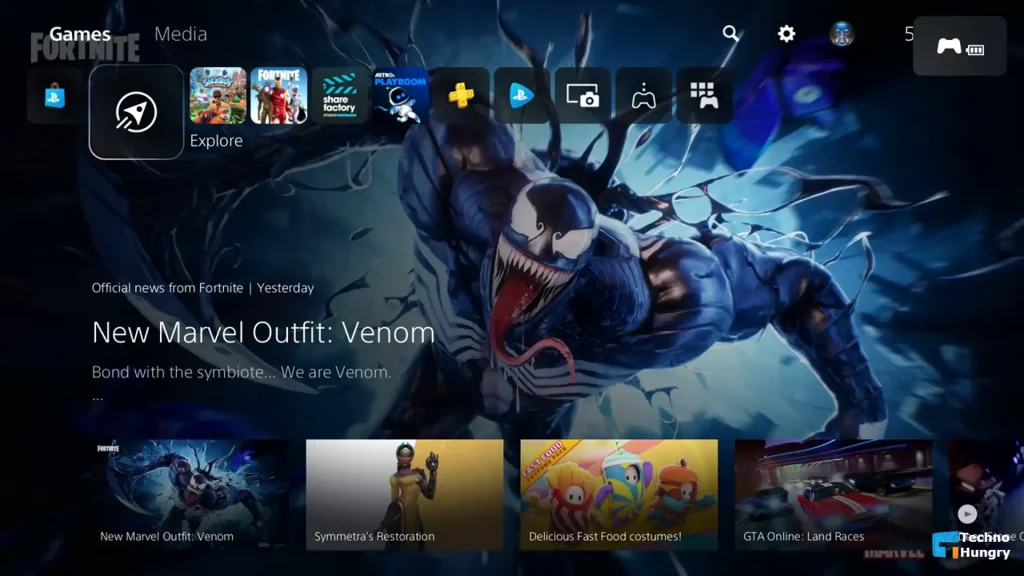 Unfortunately, Sony still has not added such an option for this new big shot. But that does not mean that your PS5 background or wallpaper won't change. It will change automatically based on which game you have played, but the point is you cannot customize it. So it is really a bit frustrating.
In the case of a customized theme for your PS5 console, it has also yet to be added. That is, your concern about how to change a PS5 theme is not yet possible.
So now we can talk about how to change PS4 and PS3 wallpapers. Maybe in the future, it will help you change the wallpaper of your PS5 console if Sony adds this feature.
Will I Be Able to Change PS5 Background Wallpaper in the Future?
As you may have heard already that the company had announced that at launch, the wallpaper could not be customized. This gives us hope that in the future, the option to change the theme or background of this new console will be added. Because the company only mentions that we can't change it during the launching phase.
If you have come to this point in this post, then you will definitely know that you can change the theme or wallpaper of your PS4 or PS3 PlayStations. So it can be guessed that the company does not disagree with the idea of changing the theme or background. But maybe they thought to add this feature to their newly launched PlayStation 5 in the near future due to some other matters.
How to Change PS4 Background?
Let me help you solve your problem of how to change a PS4 theme and wallpaper. Read the below steps to learn about it.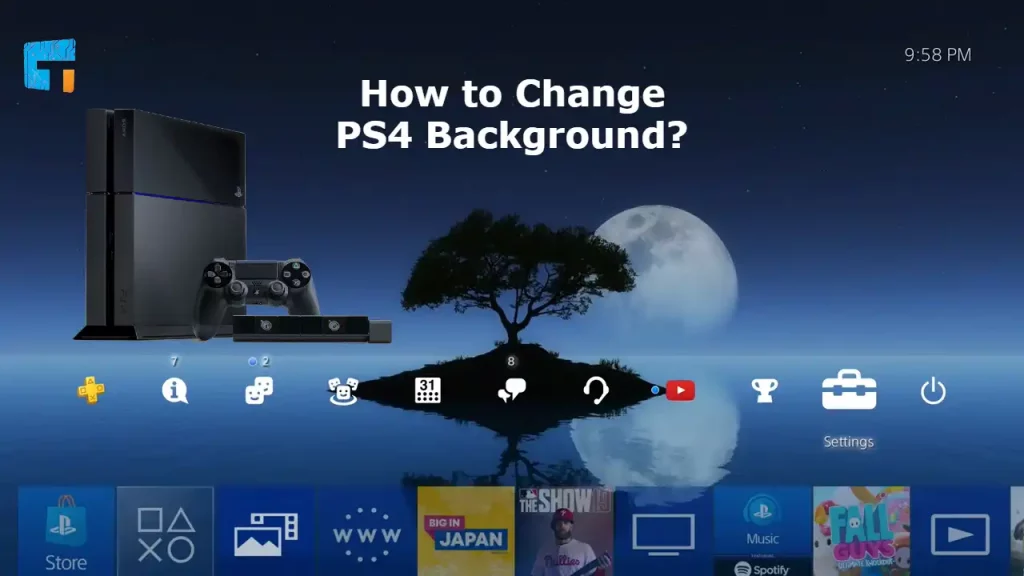 You have to copy the images onto a USB drive and connect it to the device. Then select the wallpaper you like to use for your PS4 background.
Go to your PS4 internet browser and browse through the wallpapers available on it to choose your desired background.
After that, you will see a square box. You need to tap on it and select the area of the image that you want to see as your PlayStation theme. Take a screenshot of this, and you can set it as your wallpaper.
How to Change PS4 Background Using the PS App?
There is also another option for changing the background. Using the PS app, which is available on your phone, you can easily change the wallpaper of your PS4. Follow the steps stated below to change it.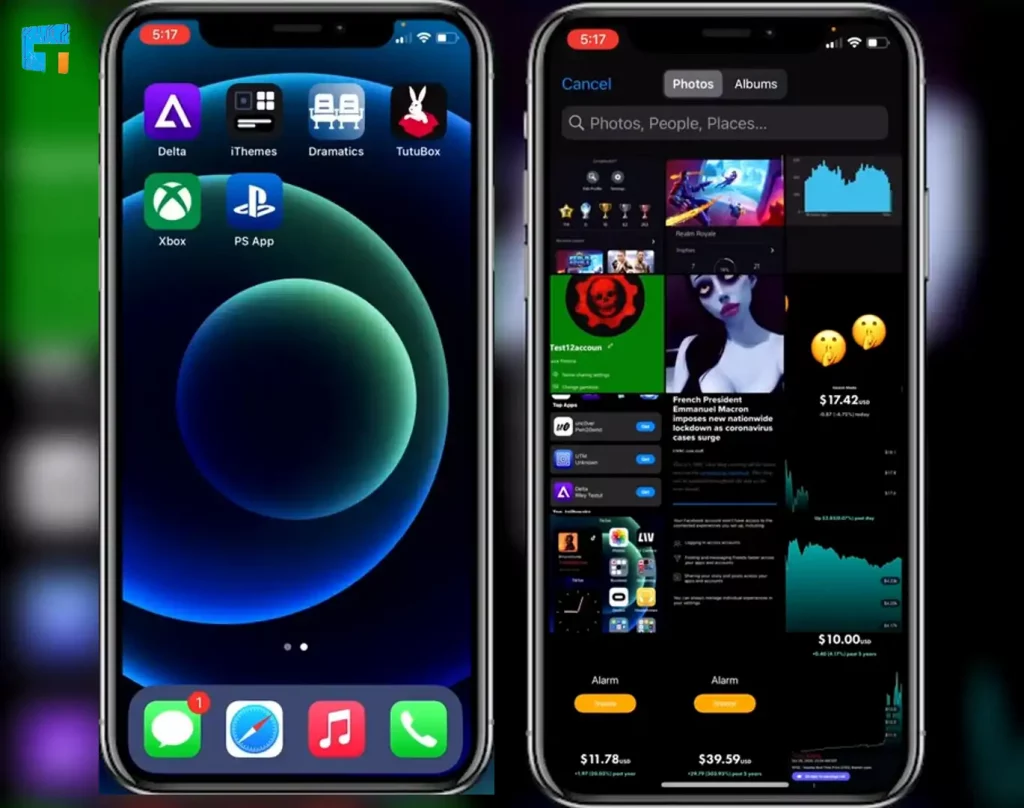 First, download the PS app from your app store on your mobile phone.
Then, save the image you have chosen onto your mobile phone.
Open the PS app on your phone.
After that, you have to send the image to one of your PSN friends using the PS app.
Then, head to the message box on your gaming console.
Now open the message and also open the image. Make sure it is opened in full screen.
Now you need to select the part of the image you want to make your wallpaper. Take a screenshot of that part, and you can just set it as your background.
Read More: How to Block or Unblock Someone on PS4? – Easy Ways
How to Change PS3 Background?
To be honest, for both PS4 and PS3, the procedure to change the theme and wallpaper is almost the same. Hence, we can hope that in the near future, when PS5 adds this option, the process won't be that much different from the other versions of PlayStation released so far.
I have broken down the procedure into some steps so that you can easily get an idea of what to do.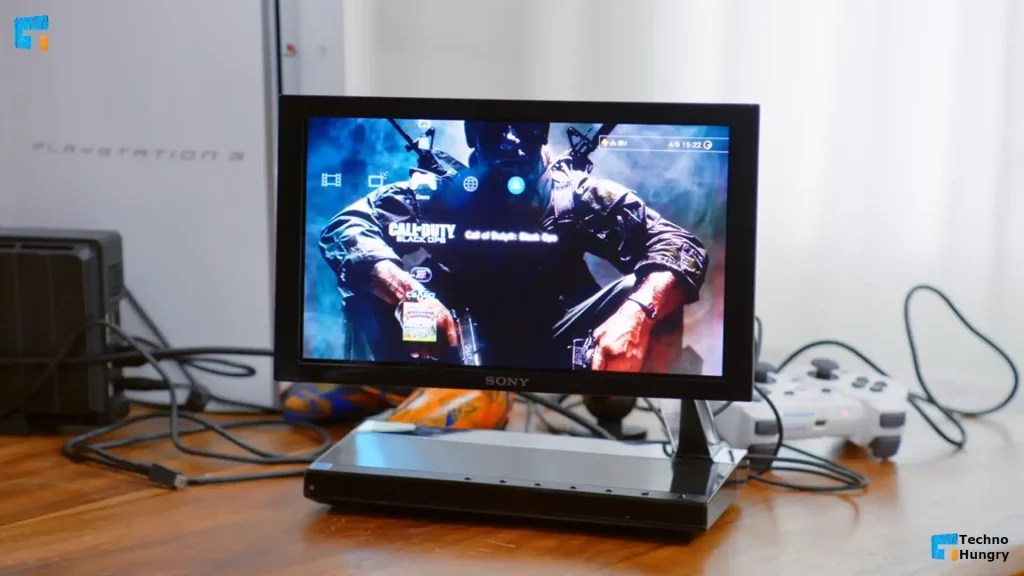 You need to launch the "Settings" menu from the main menu first.
After that, go to the option for "Themes" to select your desired theme.
Now you can choose the theme according to your preference from the "Select Theme" screen.
If you are into just one color theme or colored background, both of these PlayStations will give you that chance. That is, you can make your PS3 or PS4 background a dark and mysterious big black screen.
If you want to set up some customized wallpaper for your favorite gaming console, it can also be done. You can select your preferred background from your own storage. And to make a background for your favorite console, you can use many tools or apps like Canva, Photoshop, etc.
Also, as you have already read about the storage of the PlayStation, you can actually find wallpapers for a lot of different themes, different games that are available to play on this, and different shows. Just search for it and grab the one you think is best suited according to your taste to be your background.
Last Words
Though you cannot change the PS5 background yet, it can be said that the feature will be added soon.
Customized wallpaper is a real attraction for gamers, and as one of the biggest gaming equipment supplier companies, Sony knows it well. And also, added this customization feature in their other releases. So, you can cross your fingers and hope that they will add this feature to this PS5 console soon.
And keep an eye on our site to know when this feature will be added. We will definitely take that news to you real quick after the release.