How to Get Disposable Camera Pictures on Your Phone: Are you a photography lover, just like me? And do you want to transfer that high contrasted, bright-colored, sharp, and high-quality images that could be captured by a disposable camera to your phone?
That oldie-goodie is really impressive with its work. You may think that you need to develop all those captures, and it is too tiresome, and on top, you can't even keep those photographs on your phone to see them and reminisce about those moments or to show them to your friend's gatherings.
Moreover, currently, as we are in the modern era, we tend to carry our mobile phones with us all the time and use the cellphone build-in camera to capture moments. But right after capturing our precious moments, we certainly feel that no matter how well we captured the scenery, it is still missing something. Something that our disposable camera is capable of but our modern cellphone fails to do.
Wouldn't it be great if we could not only capture those times with our disposable camera but also transfer them into our cellphones? Do not worry about it anymore. You don't have to abandon your oldie due to this problem. You hear right.
You have to read this post to the very end, and you will surely be enlightened by knowing how you could be able to transfer the precious high-quality captures of your disposable camera to your mobile phone.
So, come on and go through the post to know how to get disposable camera pictures on your phone.
How to Get Disposable Camera Pictures on Your Phone? – 4 Ways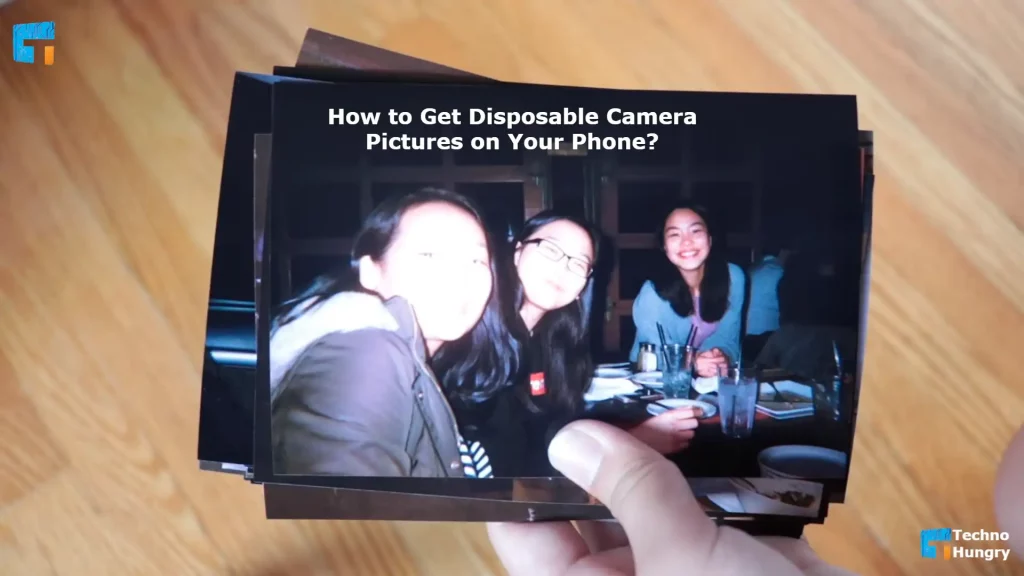 If you want to know how to get disposable camera pictures on your phone, you need to follow one of the methods given below. Here are 4 simple and effective methods for your convenience. So let's get to know about disposable camera pictures on your phone step by step.
Way No 01: Get Disposable Camera Pictures Using Photo Lab and Provide CD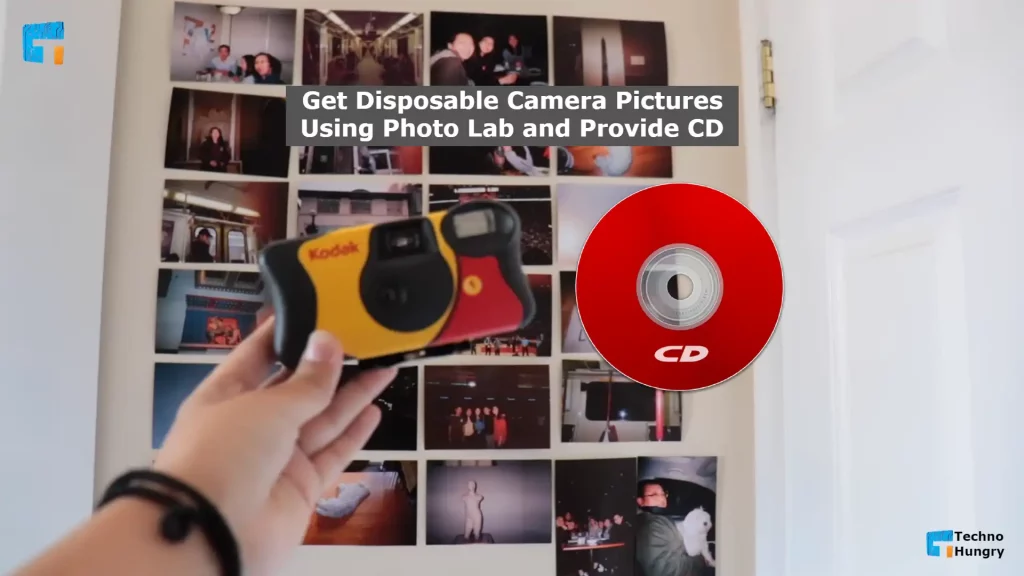 To follow this method, you need to develop your disposable camera photos first.
You can actually do this in a couple of ways. Such as, you can use some online sites, or you can go to the nearest photo development lab to yours. You can even do this at home if you have your own photo-developing studio.
To use the online sites, you need to contact them and follow their own process. You need to send your photographs to them via mail, and maybe within some days, they will send them back to you after developing them.
If you want to have those photos on your phone later, then make sure to instruct the developer to provide a CD containing all of those developed photos. After getting the CD, you need to connect it to your desktop or laptop. In the case of having no CD drive on your device, you need to buy an external CD drive first. Then connect it to your device and run the CD.
After that, you can copy all of the materials of that CD to your device in a folder. Then, to make sure that the quality of the photos remains the same, you can make a Google drive folder to add those photographs to that folder, or you can simply transfer them to your phone using a USB cable.
In order to use Google drive, you need to log in with your Gmail account from both your PC and your mobile phone. On your phone, you have to synchronize your Gmail account to your drive account while opening the drive folder. After doing this, you can simply download those photos to your phone, and now you are good to show them to your friends.
Way No 02: Get Disposable Camera Pictures Using Scanner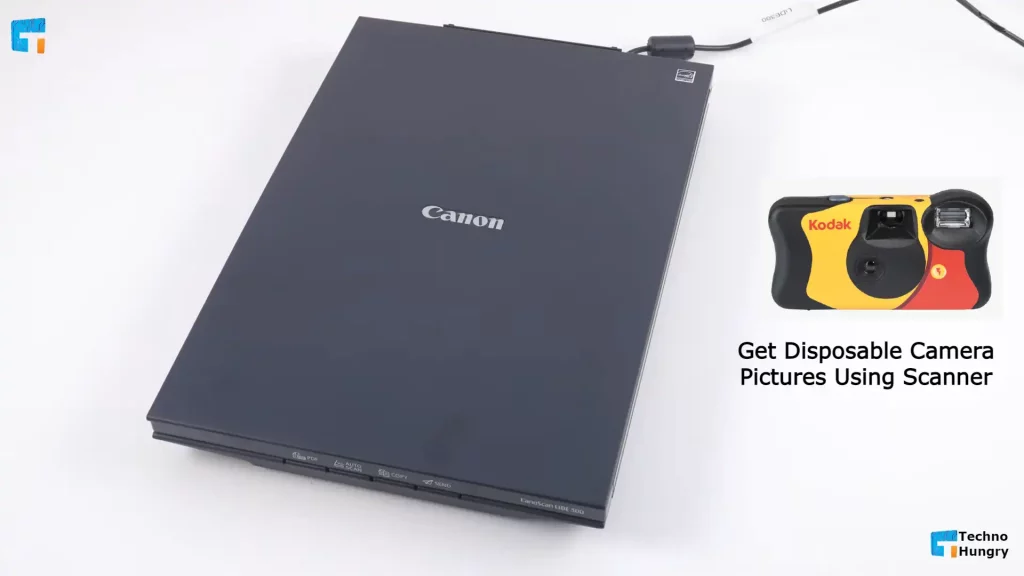 For this method, you first need to develop the photos.
Just go to your nearby photo lab and select the photos you want to develop. After paying the cost, you can head back to your home with your newly developed photos.
Now you need to scan those photos, and for that, you need to have a scanner. The steps are jotted down below. Make sure to follow them closely.
You need to connect the scanner to your computer. If you don't have a scanner, then make the task happen with some multifunctional copying device for office use.
You will find some processes that came along with your scanner. Read them carefully and follow them afterward.
Now you can save the pictures to your computer, and later you can move them to your phone by using Google Drive, or you can even mail those photos to your friends or to a family member. After that, you can go to your mail account from your phone and head over to your send box. You can find those photos there. Open up that mail containing those photos and download them onto your phone.
If you are proficient in using Photoshop and photo editing, then you don't need to spend that extra money on developing the photos. You can simply use the negatives and scan them. The steps are broken down below to make it easier for you to perform the task.
At the scanning glass center, put the negative of the photo you want to have on your phone.
After that, place normal paper, preferably full white paper, on the upper side of the negative.
Then make sure to have a light source about 4 to 5 inches distant from that negative and paper.
Don't put back the lid of the scanner. Scan the negative in high resolution.
Now you have to save that picture.
After doing all this, open that saved one into a photo editing app.
You will find the scanned image in some position where it is flipped over, and even the color will also be different. Now, to get a normal image, you have to flip this scanned image again using the tool for Positive Exposure.
Save that image to your device, and you can again use google drive to send it to your mobile phone or use a USB cable to do it.
Way No 03: Get Disposable Camera Pictures Using Online Tools

For using this method, search for the nearest photo development site using your internet browser though they are really fewer in number. You have to talk with them first and then send them your film via their postal mail.
Hopefully, within a few days, they will give you the developed photos with the negatives by returning postal mail. You need to spend a few bucks developing your photos using those sites.
After getting those photos, you can use the scanner to scan them and have them on your phone by following the method above this section. There are several popular sites doing this, including https://thedarkroom.com/, https://www.mpix.com/, and others.
Way No 04: Get Disposable Camera Pictures By Taking a Photo of the Pictures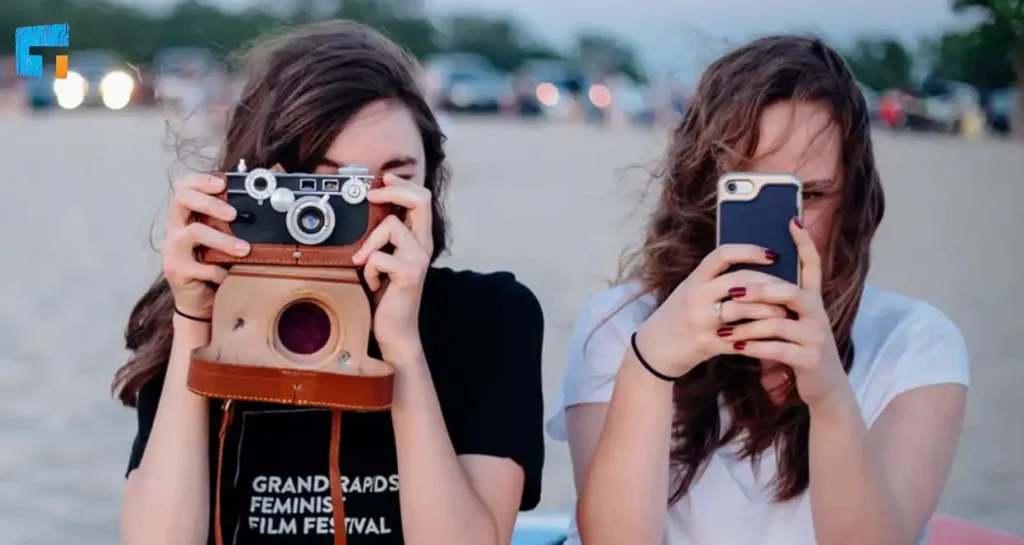 You can take a snap of your photo using your mobile camera.
For taking the snap, firstly, put the photograph onto a flat and smooth surface. Make sure that natural lighting is sufficient.
Then stay in a position where you feel more comfortable and steady. Take a snap of that photo, and you can also use some scanner apps available in the store for applications of the phone for scanning the snap.
You can keep taking snaps until you are satisfied as this is particularly free of cost.
FAQ About Get Disposable Camera Pictures on Your Phone
Is it possible to get a disposable camera picture on your phone?
To be honest, you can't directly transfer your disposable camera photographs to your mobile phone by using a USB cable or some sharing apps or sharing methods. However, there are many methods to indirectly transfer your disposable camera photos to your phone.
Why do people still prefer disposable cameras?
Maybe it comes to your mind why so many people use this camera even at this age.
As you have already known that the snaps captured by these disposable cameras are all high-quality photos due to their appearance, contrast, brightness, colors, etc.
However, there are also other things like it can capture underwater photos clearly. So, think about your diving and swimming times. Don't you sometimes want to see those precious moments after a long tiring day and feel relieved by reminiscing those moments?
Don't you want to capture your gatherings with friends or your school's gatherings, or your friend's marriage day in some high-quality, vibrant photographs?
So yeah, in those cases, we need these disposable cameras. 
Here, four methods have been discussed to help you to get your disposable camera photos into your phone.
Read More: GoPro will Bring Specialized New Cameras
Last Words
We all want to live in our happy moments. Though it may be not possible to go back to that exact moment, photographs can help us to remember those moments and those feelings. A disposable camera photograph is something that can make us remember what happened at that moment. You need to prepare to capture the moment by using a disposable camera.
Also, you may stop using your favorite disposable camera for not know how to get disposable camera pictures on your phone. But it can be said that you have learned that from this post, and also, you may have found it easier than you thought earlier.
So, if you like this post and have found it helpful, then make sure to keep an eye on our site to know more. And also, if you have any questions about how to get disposable camera photos on your phone, feel free to comment down below, and I will make sure to help you out.