You are sitting in the office or at home, but you can imagine going to a beach or anywhere else. Money has been invested, and efforts have been made to make this image of people a reality. Metaverse will work to bring people closer to reality by mingling with the digital world.
Facebook on the way to Virtual Reality Tecnology
Over the years, vast sums of money have been invested in such realities. Mark Zuckerberg, the founder of Facebook, thinks that this new technology will revolutionize the internet world. That is why he has started the work of making such technology.
The characters in Neil Stephenson's 1992 novel Snow Crash became virtual reality headsets using virtual reality headsets. The novel became very popular with Silicon Valley engineers.
That being said, Metaverse is being created under the influence of that novel. Different companies are investing a massive amount in this technology. Zuckerberg is not far behind.
Mark Zuckerberg said his company will create its own version of Metaverse. He formed a special team in the company for him. "This is going to be the next big chapter in the technology world," Zuckerberg said in an interview with website The Verge. In the next five years, Facebook will transform from a social media company to a metaverse company. '
Andrew Bosworth, the team's executive, said the team would work primarily as part of Facebook's virtual reality.
From the beginning, social media Facebook had two aspects. Disseminating information on Facebook, be it political or social, or economic. Later it became sapphire for politicians.
Recently, US President Joe Biden blamed people for spreading misinformation through social media during the Coronation Age. Biden later showed some flexibility when Facebook presented data to make people aware of their corona and highlight vaccine information.
Another aspect of Facebook is the number of its users. Tiny investors, entrepreneurs, advertisers can not imagine without Facebook. On July 26, Facebook released its data on the results of a survey.
It can be seen that the revenue of Facebook has increased by 56%. They are also hopeful that the shares will cross one hundred billion in this financial year.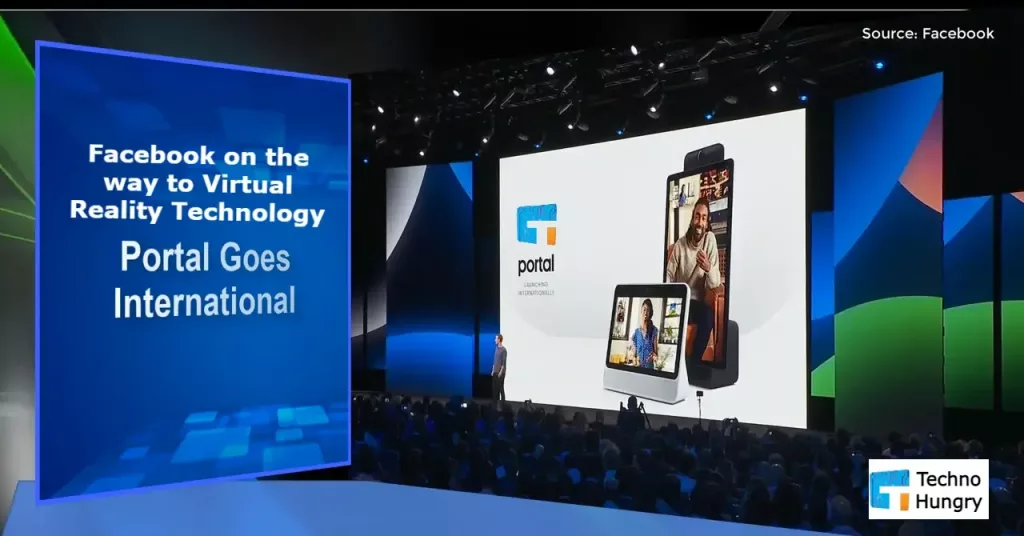 How Facebook is taking this success home. One is that there are now 2.9 billion daily users of Facebook in the world. It can be said that social network is its keynote. Photo sharing apps Instagram, WhatsApp, and Messenger for messaging. Their use has become a human habit.
There are many positive aspects of Facebook's active apps. Many are benefiting, especially from the Corona epidemic. Despite some complaints, it is also an excellent platform for advertisers.
Facebook's primary source of income is advertising strategy. 98% of the revenue comes from advertising alone. Another platform dominated by Facebook is Instagram, which generated 55 billion in revenue last year. Launched in 2012, Instagram, which had 1 billion shares, is now 20 billion.
Debra Williamson, an e-marketer, says she gets twice as much data and calls from advertisers as others. For every user, he gets 8, which is more than Twitter. They identify every aspect of the user that can be covered by online advertising. If they see the advertisement and buy the product.
Even many Chinese investors have poured money into Facebook. Facebook app banned in China. But Chinese investors are investing in this American online marketplace for Western customers. As seen in the Coronation Age, American adults use the Facebook app for an average of 35 minutes.
Since the competition has increased since 2016, Facebook has to face many challenges. They have to deal with legal complications like lawsuits. Even on e-commerce sites, companies like Amazon have to deal with business.
Competition has also increased a lot in the case of gaming. This time, Facebook will unveil another aspect in the digital market, that is, this Metaverse. As a result, Facebook invests in technology where people can sit in one place and share experiences.
For that, the US social company acquired a brand like Oculus. Zuckerberg acknowledges that the virtual reality headsets on the market right now are a bit larger than everyday ones. Experts say it is difficult to say how successful Facebook will be in the next five years with the new technology.
May you also Like: Half of the total time spent on Facebook comes from videos