10 Best Mobile Phone Spy Apps for Android: Do you want to know in the office what your wife or children are doing at home right now? Or do you just want to know what your husband is doing at home? Want to know exactly where your boyfriend or girlfriend is right now, who he is talking to when you are sitting and thinking about him? So, use the free Android spy app on your phone from today.
At present, the use of spy apps in offices and homes is increasing day by day. Using various free Android spy apps, people become aware of different personal, business, and family security issues. Spy apps are becoming extremely popular. Because parents can find out various information about what the child is doing in their absence. Whether the employees are working correctly in the official court etc.
A spy app is basically a kind of application through which you can monitor many activities of a specific person.
With the help of a spy app, it is possible to know secretly what a specific person is doing using his smartphone. For example, this app can be known for all the phone messages, call records, photos, videos, emails, and social media. Even with the help of GPS on mobile, location information and internet usage information can be secretly controlled with the spy app.
Best of all, these apps allow you to transfer or delete various phone data at other times of the moment, such as when your phone is stolen, broken, or damaged. There is no doubt that Android Spy Apps have recently proved to be a must for everyone.
Type of Spy Apps
There are two types of spy apps
Without internet connection
With internet connection
Without Internet Connection
It works locally. This means that you will have the app on your own phone, and this app will record their activity if someone else uses your own phone. There is not much work with this app, and these apps are available for free in the Play Store.
With Internet Connection
This is our desired app. It must first be installed on the victim's phone. Then you can monitor its activities from anywhere in the world through the Internet. You will not find these apps in the Play Store. I hope you understand the reason.
How Do Spy Apps Work?
First, you open the account by going to the following or any other spy app website. Then download the spy app from the website and install it on your victim's phone.
The rules for installing are the same as for other apps. The funny thing is that the installed spy app will not understand the victim, but you can see all the victim's information from the website's dashboard.
10 Best Mobile Phone Spy Apps for Android
Almost everyone has the desire to spy or spy on others. So today I came up with the opportunity to spy like Sherlock Holmes. From now on you will spy with the app. Which is known as Spy App. With this app, you can keep an eye on your girlfriend, boyfriend, or anyone else.
With the Spy app, you can even see the victim's Facebook record with the phone record of the person you are monitoring. Then let's 10 Best Mobile Phone Spy Apps for Android.
For You: 7 Way: How to Check if a Website is Legit or Scam?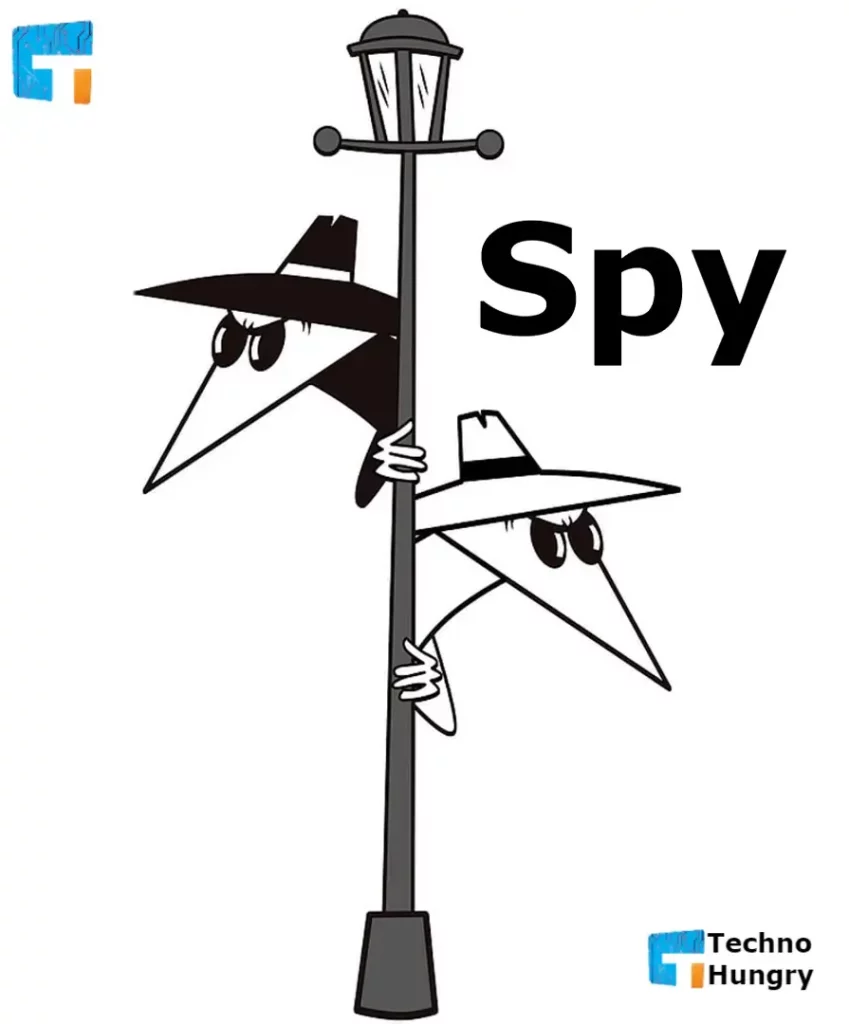 5 Best Free Spy Apps for Android
Spy app is straightforward to install and does not require much time. In the case of Android, the process of installing Spy App depends on whether the smartphone you have purchased is rooted or not rooted. Most Android spy apps usually support rooted phones.
So if your phone is not rooted before, then you have to root it. It is worth mentioning that most smartphones except Xiaomi lose the warranty provided by the company when rooted. So be sure to think carefully before rooting your phone. And if you have rooted, then let's find out about the 10 Best Mobile Phone Spy Apps for Android without delay-
No 01: Cell Tracker
Are you thinking of tracking your Delivery Boy, Sales Representative, or someone like that? If the answer is yes, then this app may be ideal for you.
Install the call tracker app in advance on the phone that you will give to your delivery boy. A sales representative from the company, and track their location via the Internet at any time. Call Tracker can show the instant area of any phone via WiFi and GPS. Download: Cell Tracker
No 02: Child Tracker
At the rate at which cybercrime is on the rise in society, most parents verge on losing their sleep. No matter what you think, if you are worried about your child or what your child is doing online, this app will free you from it.
Install the app on your child's phone and lock or hide the app and keep track of your child's location and all online activities. Download: Child Tracker
No 03: Ear Agent: Super Hearing Aid
Although it is a music category app, the I app will be helpful for you in your intelligence activities. This app applies the sound around you after receiving it through your device and helps you to hear it through earphones.
If you want to hear, something happening somewhere around you. But you can't listen to it directly there. If you wish no one to listen to what you are hearing, install this app now.
No 04: Spy Camera
This is an excellent app for secret photography. Using the app, you can take pictures and videos without anyone noticing. The app works from the phone's background while working. So no visual images or videos can be seen on your home screen used in 10 different languages. The app has been downloaded more than 1 million times from the Play Store.
No 05: RemoDroid
It is basically a remote control access tool that will allow you to monitor any other Android phone from any part of the world. A beta version of the app has just been released. Although the app was initially designed to control Android TV, several Android smartphones support it. Download: RemoDroid
May You Like: How Does a Virus Infect Your Computer? – 4 Ways
5 Best Paid Spy Apps for Android
No 06: TheTruthSpy
Prices: 21$ to 30$ per month
Advantages:
The advantage of using a free trial.
Supports all platforms (iOS, Android, Windows).
Live audio streaming and hidden call recording
Surveillance facility on all social media apps including SMS, MMS
Convenience to control all apps
There are other benefits of spy app too.
This is a top-rated app. Although the price is a little higher, its benefits are much higher. Also, its most significant advantage is that you can use it for free for a few days. This app is relatively easy to use. So you can try using this TheTruthSpy app to spy.
No 07: XNSPY
Prices: 8.33$ to 12.49$ per month.
Advantages:
The price is much lower, but the benefits are higher.
Geofencing, call recording, ambient recording, and fast alert feature.
Get their customer care service at any time.
The advantage of recovering deleted messages or other information.
Convenience to track location even if there is no network.
All the features of Spy App exist.
XNSPY app does not give any free trial, so you have to use the paid version. However, the price is meager, and the features are very high.
No 08: Spyzie
Price: 89.88$ a year
Advantages:
You will get all kinds of benefits of the spy app in this app.
You can also limit the victim's phone use through this app.
You will get details of when or how the victim is using an app.
With this Spyzie app, you can block apps. You can stop using the phone for a certain period. All in all, even if it is a spy app, you will also get the benefit of parental control or monitoring.
No 09: Flexispy
Price: 149$ a year
Advantages:
If the app is installed on more than one phone, there is a separate dashboard facility.
The convenience of downloading all phone call records at once
The installation process is quite simple.
If you are looking for a simple spy app, Flexispy is for you. It is pretty easy to use. This will allow you to monitor the PC. It also provides the benefits of parental control.
No 10: MobiStealth
Price: 119.99$ per year
Advantages:
Free update facility.
The keystroke feature allows you to see all the characters typed by the victim, be it password or PIN.
There is also the facility to access Gmail.
There are also other features of the spy app in general.
You will have access to everything. The MobiStealth app will allow you to control everything. Can easily monitor social media or other apps. You don't have to bother too much in case of using the app.
Also Read: How to Protect Smartphone from Hacking – 12 Expert Advice
Last Word
The current era is the era of information technology. Nowadays, even small children are now using high-quality smartphones. And you know that a lot can be done on a smartphone. With the proper use of these apps, you will monitor everything on your target smartphone. I hope you do not use today's tune for any evil work.
While surveillance may seem a bit unethical, there is a need for it in your family or business. The above free Android spy app will help you a lot for family happiness, security, and protection from business loss.
However, before using such a free Android spy app, ethics should be considered. Of course, these 10 Best Mobile Phone Spy Apps for Android should not be used for any purpose that could expose a person's personal information or interfere with individual freedom. In that case, you can get involved in any kind of legal complication. So be careful when using the spy app.