Roku Tv has the opportunity to use custom wallpaper. But do you know how to set custom wallpaper on Roku TV? Since you have opened this post you may not know about it. However, this is not a big problem. By reading this complete post you will know how to set custom or your own photo wallpaper on Roku TV.
There are some nice screensavers with a smart television. However, many times it is necessary to use a different screensaver or home screen theme. Which could be an amazing image used on your phone. However, if you do not know the details of this secret setting, then you can never use custom wallpaper on Roku television.
So as a smart TV user that is not desirable at all. Because when you set a stylish and eye-catching screensaver on Roku TV, its beauty will be multiplied. So from these practical aspects, you must set custom wallpaper and home screen theme on Roku television. Below are some simple steps to do this. By following these you can set custom or your own photo on Roku. So let's find out first, how to easily set custom wallpaper on Roku TV.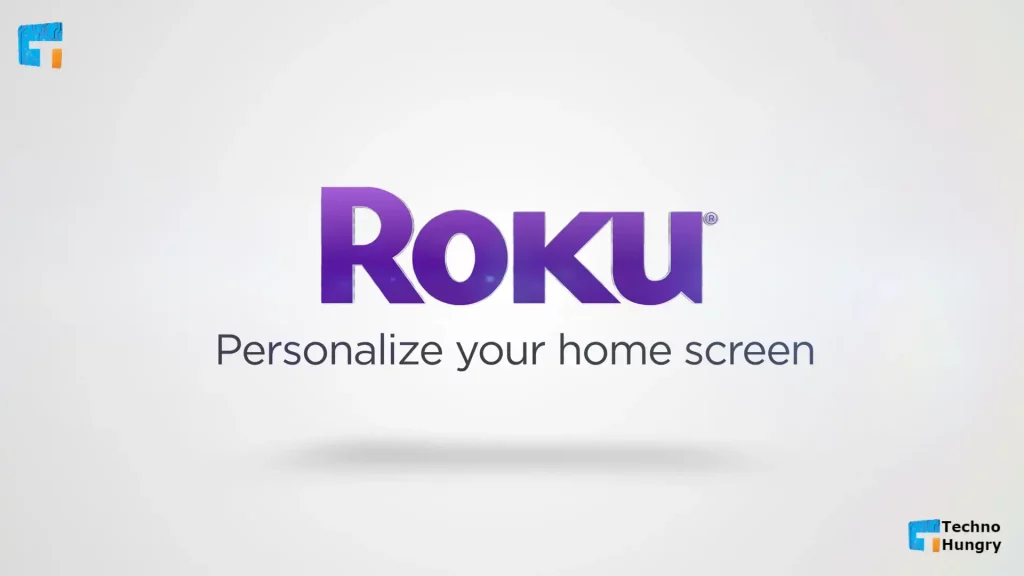 How to Set Custom Wallpaper on Roku TV?
To set a custom screensaver or wallpaper on Roku Tv, follow the settings mentioned below.
Before you start, you need to install the Roku app on your used smartphone. If you are an Android phone user, install the app from the Play Store. Or if you are an iOS or iPhone user, install the app from the App Store. You can also install the app from Roku Official Website.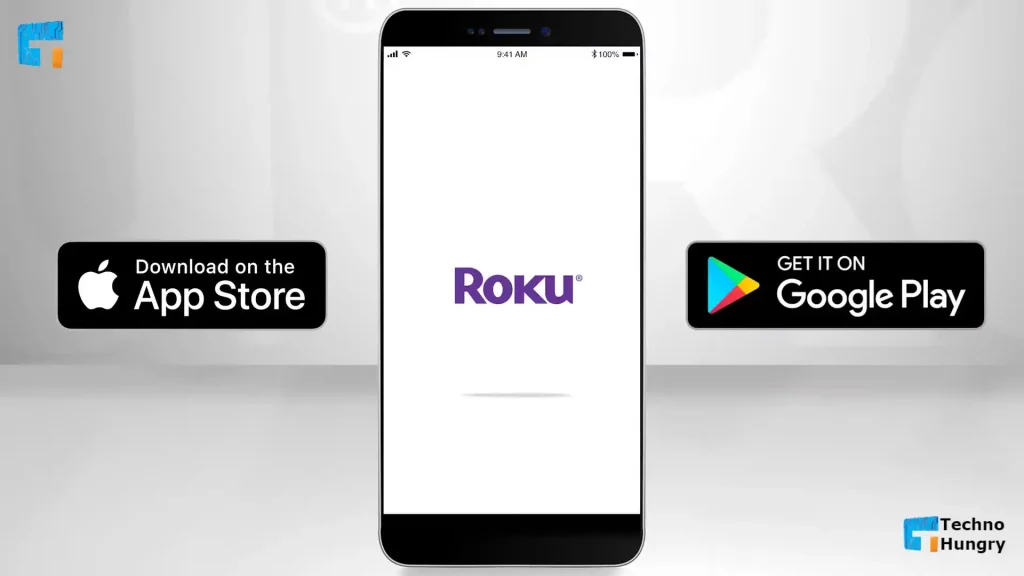 Once the Roku app is installed, complete the process of connecting your Roku Smart Tv with the app.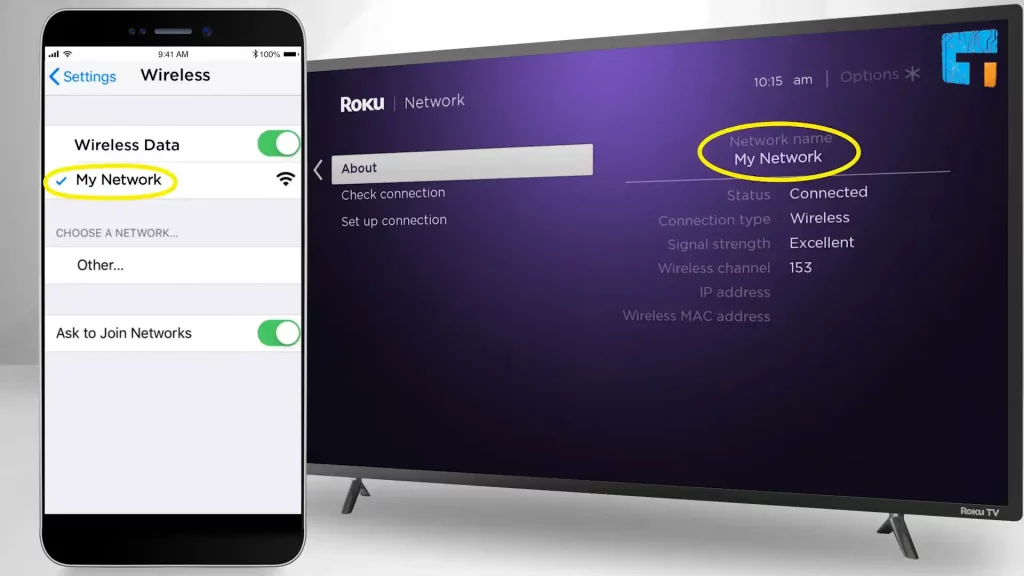 Now just open the installed Roku app from your smartphone.
Once the app is open, find the media option from the app's bottom menu and click on it.
Now some new options will open in front of you. From here click on the screensaver option and click on the purple Get Started Button.
As soon as you click the button, the app will ask permission to scan your phone's photos and videos. Complete the authorization task by clicking the Connect button. This field can take a while.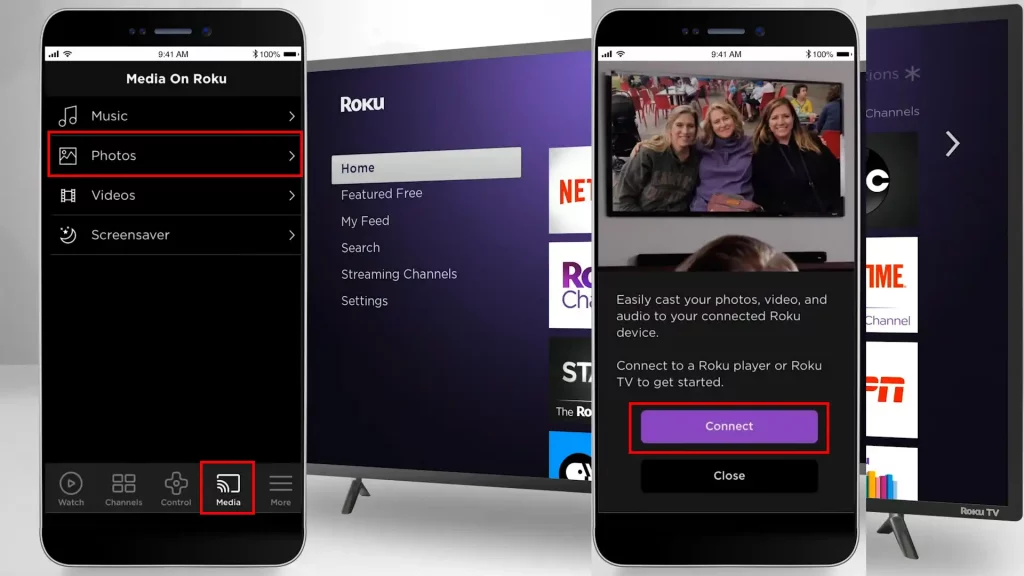 Once done, the app will allow you to choose the images of your choice from the phone. Select the images that you want to use as wallpaper or screensaver on your smart TV.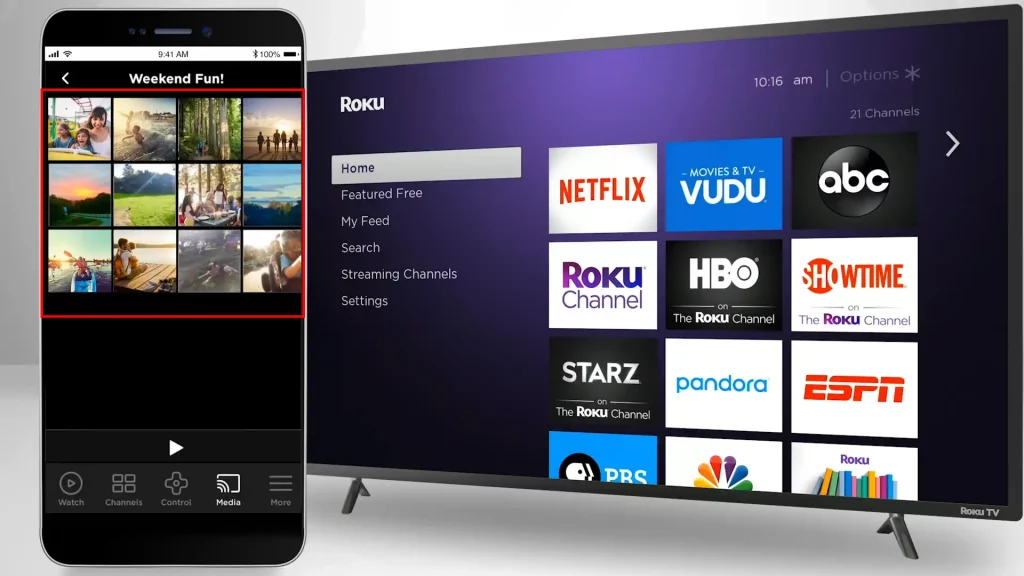 From now on you can select the image of your choice. But if you select a low-resolution image then the app will inform you. In that case, you have to delete that image and select other images. You can select the image until you get the message "No more images can be added".
After adding the pictures, you can see the preview for each on your Roku TV screen. This preview option allows you to set the number of seconds displayed in each image. A nice sitting next to it is the wallpaper Zoom. With this, you can pan and zoom the effect of your set of custom wallpapers on the screen of the smart TV. This is a really nice setting. Which makes smart TV smarter.
Completing all the above steps correctly, set the whole process by gently clicking on the "Set Screensaver" option. Let me tell you, the next time you want to set a new image, you can do it again by completing the task.
Since you have completed the above steps, you have got the right answer to your question about how to set up custom wallpaper on Roku tv. Again, you can use as many custom wallpapers or screensavers as you like.
But here is another thing you want to learn. That is How to Change Roku TV Home Screen Theme. You will probably be interested to know this relationship as well. So let's learn without delay.
Also Read: How to Take Screenshots on Your Smart TV – 5 Best Ways
How to Change Roku TV Home Screen Theme?
To change the Home Screen Theme on Roku Smart TV,
First, find the "Settings" option from the options on the left side of the home screen. Now select this option.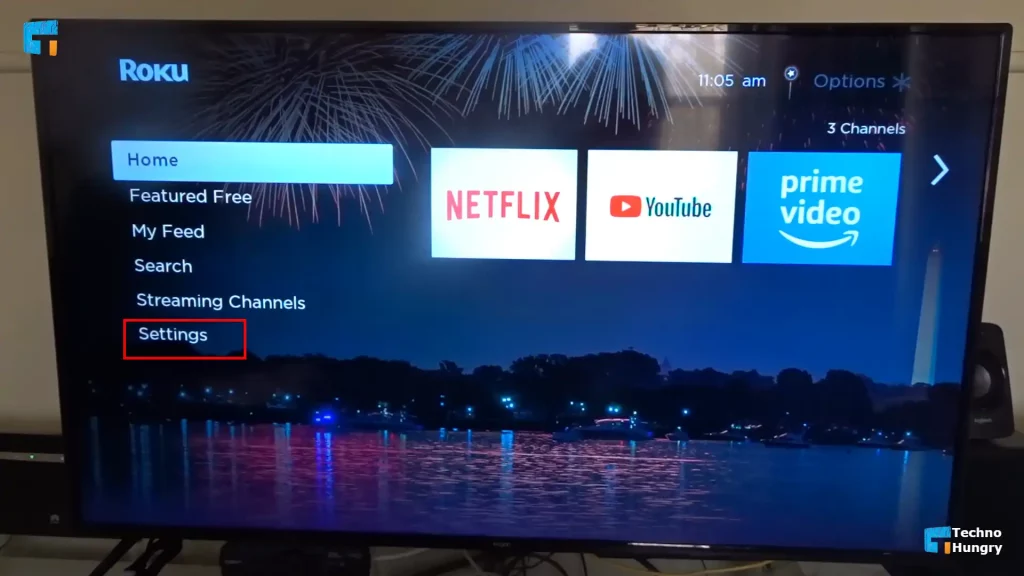 After selecting the "Settings" option a new menu will open in front of you. Select the third "Theme" option from the options shown here.
After entering the "Themes" option you will see 2 options which are "Browse themes" and "Custom settings". Select the "Browse Themes" option from here.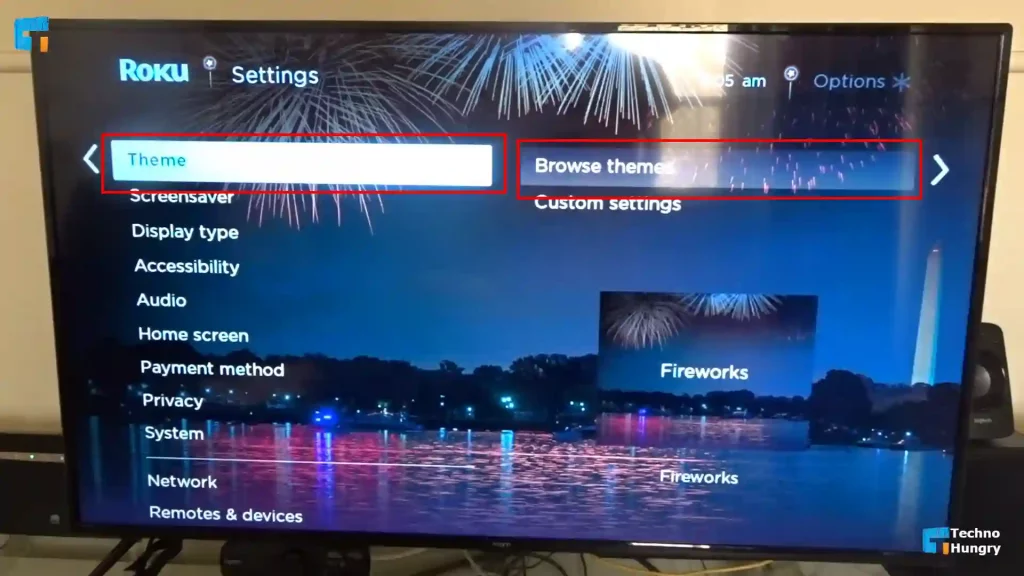 Here you will see about 40 themes to set on the Home Screen, which were previously provided by Roku Smart TV. Each theme is very beautiful and interesting. So you can select anyone according to your choice. If you want, you can visit any of the categories and select any one of your choices.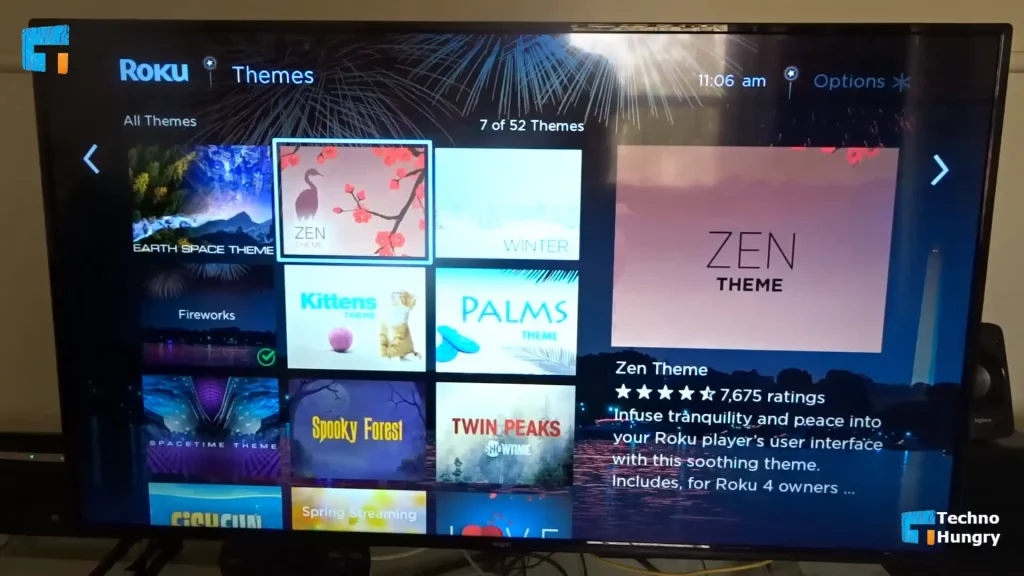 After selecting the desired theme, you will see some more detailed information about the theme. Now click on the "Add Channel" option from here.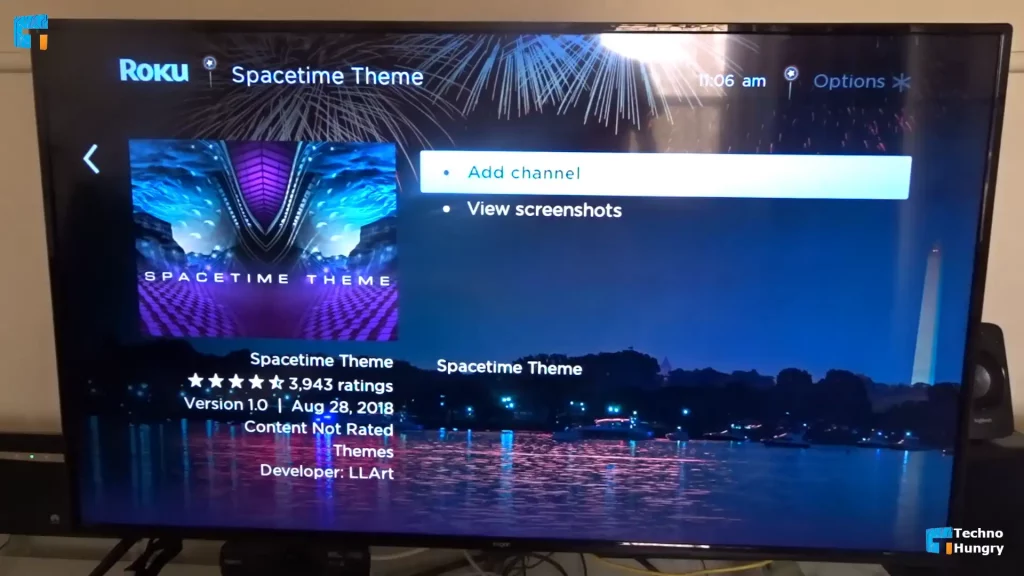 Check if the theme you have chosen is set on the Home Screen. If you follow the steps correctly then you have succeeded in changing Roku TV Home Screen Theme.
Now you can take a different look at your TV by selecting the theme of your choice. This will help enhance the beauty of your room, by doing that you can get rid of the annoyance of seeing one type of theme every day.
Read More: Why Does Siri Keep Popping Up and How to Stop it?
Last Words
Custom Wallpaper or screensavers Now you can easily change whatever you want. Because now you know how to set custom wallpaper on Roku TV. Along with this, you have learned how to change the Roku TV home screen theme. So now you are a perfect smart TV user. By doing these things you can create a different and attractive environment for your room. Which is what everyone wants to do.
If you have any more questions about how to set custom wallpaper or Home Screen Theme change, you can share by commenting below. You can also check this website to get high-quality photo stills & re-sticks. If you find the article valuable and necessary, you can definitely share it on your social media profile.