How to Make Galaxy Buds Louder? A big problem for almost all Samsung Galaxy Buds users is that the sound of these Buds is not enough. In a word, it is not loud enough. So for this problem, I will share 5 excellent methods of How to Make Galaxy Buds Louder.
Samsung has March 8, 2019, launched Galaxy Buds in the market for their smartphones. These are just like any other Air Buds. Using these, you will hear the sound without it. However, there is a problem. Samsung Galaxy Air Buds can not make noise throughout.
Due to this problem, users face various difficulties in using Buds in their daily lives. You might not like to use air buds that create a little noise. If not enough sound is available from Air Buds, what is the benefit of using it? Whether I'm right. So I think Samsung should be more careful about this.
But I will teach you 5 ways to get rid of this problem. I have been able to increase the income of Galaxy Buds by using these 5 methods. So read the entire post carefully and apply yourself. This will allow you to increase the volume of your Galaxy Buds.
However, without further ado, let's learn how to make Galaxy Buds Louder.
5 Best Ways: How to Make Galaxy Buds Louder?
If you want, you can use these 5 ways to Louder the sound of your used Galaxy Buds. In this post, you will find step by step guide for this. By applying these guides, I have tried to solve all the How to Make Galaxy Buds Louder problems.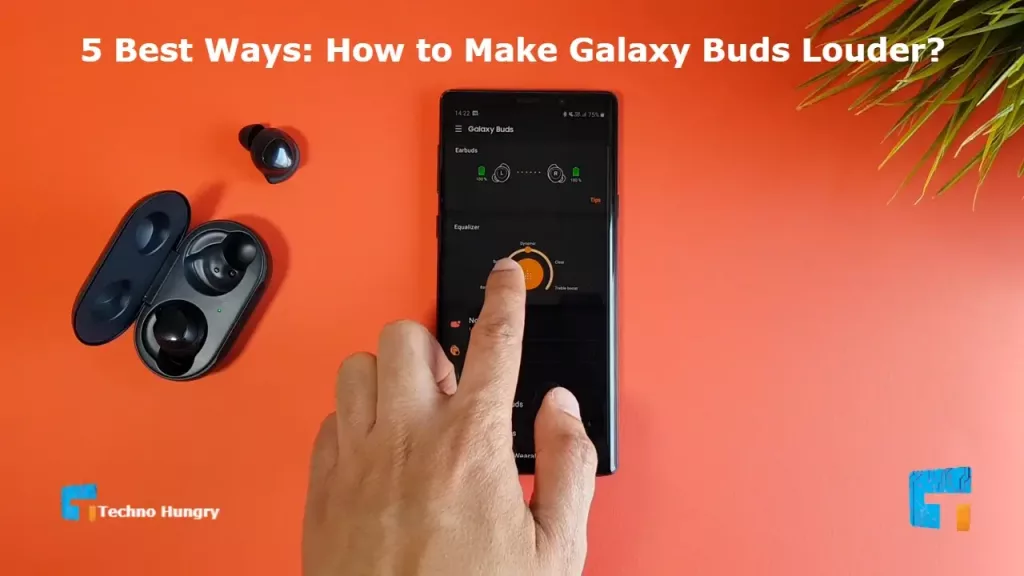 Let's start with the first one.
Way No 01: How to Make Galaxy Buds Louder Activating Media Volume SYNC
The first thing to do is to synchronize the media volume of the buds with your phone. Because if not, your phone will have its own importance while the galaxy buds will have their own. This way, turning up the phone media volume to the max.
It gives you a lower sound for the buds, but they could sound distorted at not okay, fellas it. That's why you want to synchronize the media volume with the buds.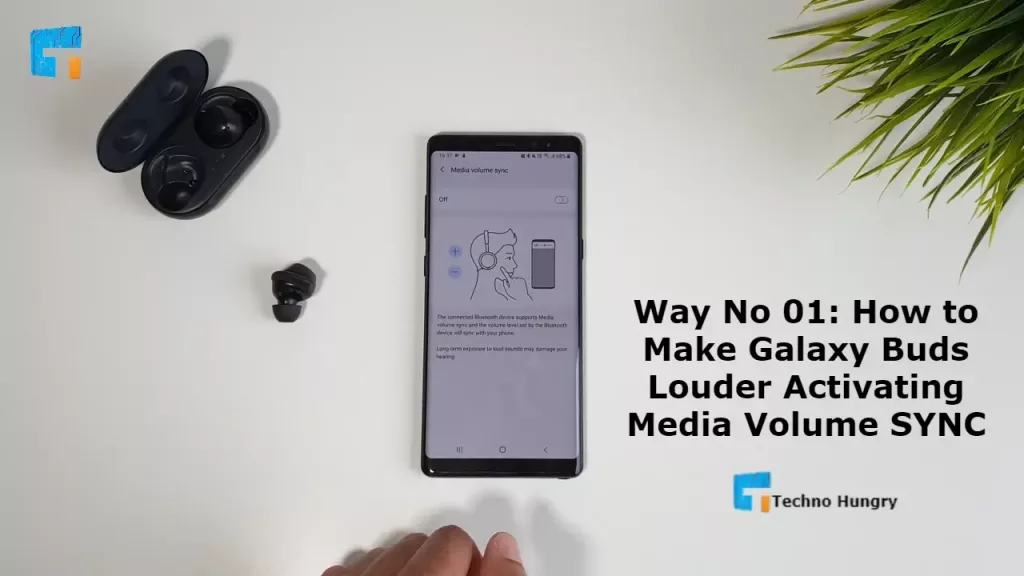 To do this, the galaxy buds need to be connected to your phone via Bluetooth. Then you need to,
Go to the settings menu
Click on the connections
Then click on the Bluetooth
Then click the three dots
Hit advanced Option
Activate the media volume SYNC
This way, controlling the volume from your phone of the buds will give you the same results with an optimized experience. You will
lose using dual audio when activating this. But of course, you can turn it back again whenever you need.
Way No 02: How to Make Galaxy Buds Louder Activating Dynamic Sound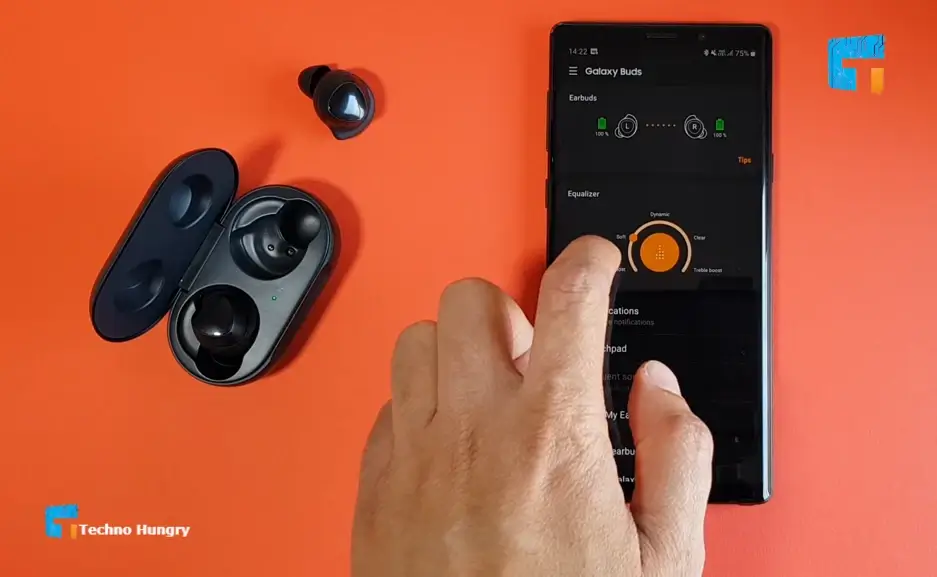 The second thing to do is to,
Go to the galaxy wearable app
choose your buds
activate this equalizer
keep it on dynamic sound
Other sound profiles are just not good. Dynamic sound will boost the bass. But in an excellent way that does not hurt different frequencies.
Way No 03: How to Make Galaxy Buds Louder Activating Adapt the Sound
The third step is to adapt the Sound to your own ears. If you have a Galaxy device, something actually lets you do that based on your age. If you head to the settings,
Click on Sound and vibration
Then advanced sound settings
Click on sound quality and effects
Scroll down to adapt Sound and Click it
Note: You can either select your age range or even make your own personalized Sound based on your hearing capability.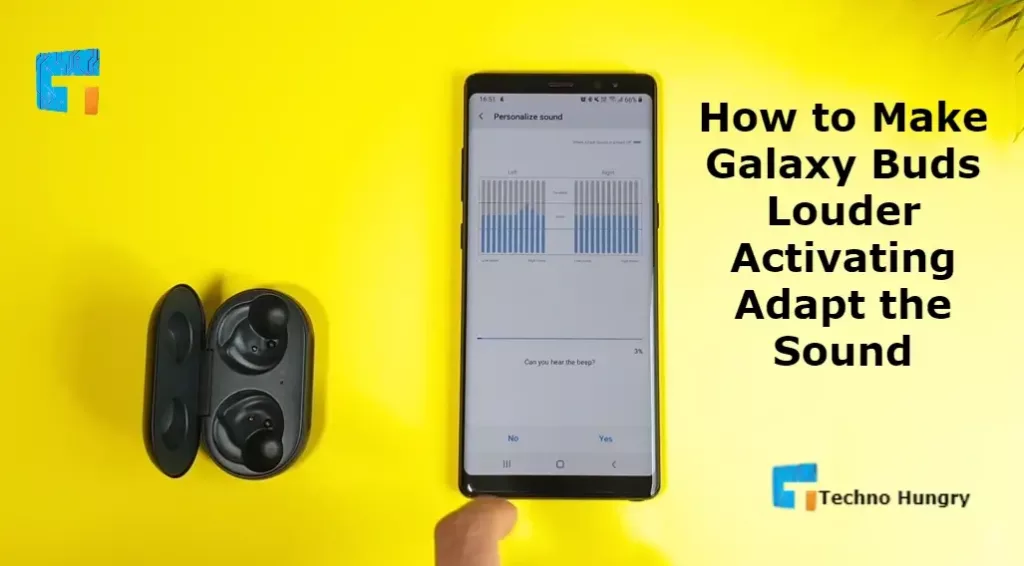 In this case, the process will play some different bits with various frequencies every time and ask you if you can hear them. Based on your responses, the equalizer changes its settings automatically.
This actually has produced surprisingly good results for me. Try this out, and let me know what your results are.
Way No 04: How to Make Galaxy Buds Louder Activating Dolby Atmos
The fourth way is an easy one. Although not many are using it. It is activating Dolby Atmos. This will give you that extra bass punch and with a more rounded, almost like 3D sound.
Just go to the Settings
Click on the sound and vibrations
then click on advanced sound settings
After click on sound quality and effects
Now activate Dolby Atmos
Then you can also enter there and choose the music option to get an optimized experience specifically for music.
Way No 05: How to Make Galaxy Buds Louder by Changing Eartips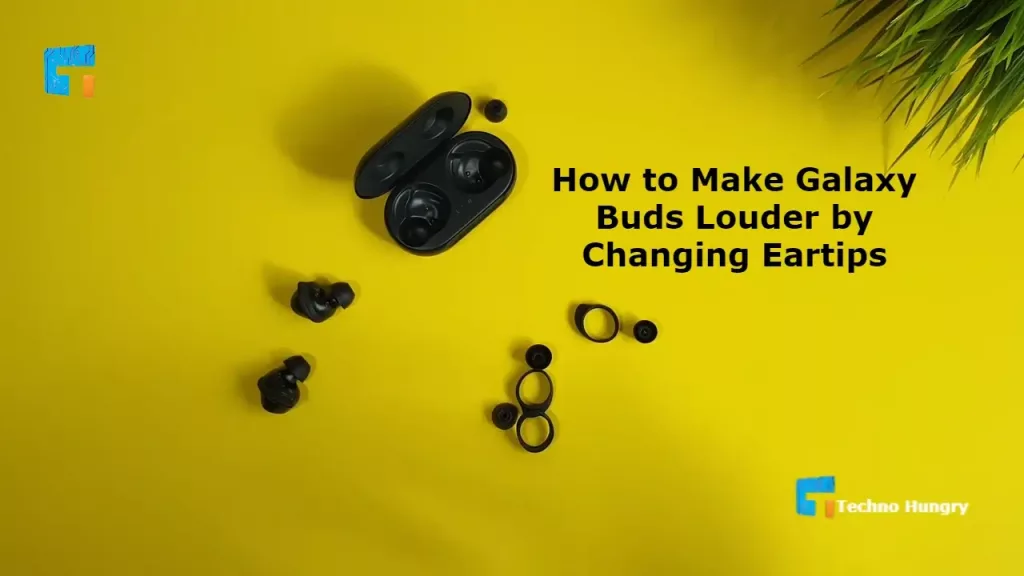 Well, the fifth and final step is an obvious thing. Because actually, you are not considered to be using the right ear tips and earrings until you try them all.
When have first tried the buds, I thought the preinstalled ones are a perfect size. But after trying the other options, I found that they were not. So go ahead to your Galaxy buds box and try other ear tips and find your suitable ones.
May you also Like: How to Take a Screenshot on Galaxy Note 20 & Note 20 Ultra
Video Tutorial for How to Make Galaxy Buds Louder?
Hope you enjoin the entire post, and you can solve your problem for How to Make Galaxy Buds Louder? You can share this post on your social media or with your friends. Don't forget to subscribe to our newsletter.