Microsoft Office Applications is a very well-known name in our daily work. However, in addition to Microsoft Office Applications, there are many other Alternative Office Applications that you can use online from a web browser. So today, I will discuss with you about Top 9 Online Free Microsoft Office Alternatives in 2022. I would like to inform you here that you can use these Top 9 Online Free Microsoft Office Alternatives for free.
Imagine you're on a trip, or you don't have your laptop. But suddenly I remembered that at this moment I had to finish writing or an assignment or a presentation. A friend has a computer on hand but didn't bring your pen drive with him. What to do now?
Or suppose your hard disk crashes. All the work is done in a moment! Yes, any of us can be a victim of many more tragic situations like this. Which is by no means desirable.
However, it is very possible to eliminate these risks if we do the necessary work online, that is, using the online office application, by changing the habits a bit. So to protect the documents you need from these problems, today's post Top 9 Online Free Microsoft Office Alternatives.
By reading this post in its entirety, you will learn about 9 great free Microsoft Office Applications Alternatives that can be used in a web browser. Top 9 Online Free Microsoft Office Alternatives in 2022.
Top 9 Online Free Microsoft Office Alternatives in 2022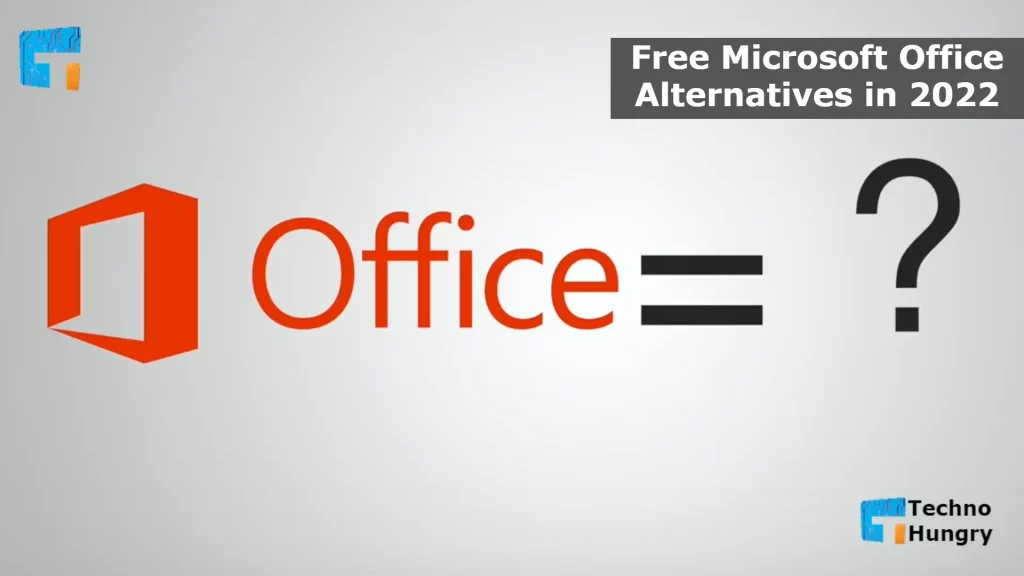 In this age of cloud computing, a computer no longer needs to download or install huge piles of software. No need to use piracy software.
All you need is a web browser and a reasonably high-speed internet connection. Then you will be able to do all the tricks of personal needs with the help of online-based cloud-based applications.
Today we will get acquainted with five such online office applications. With the help of which Microsoft Word, Excel, PowerPoint, and many more can be done only from the browser.
No 01: Google Docs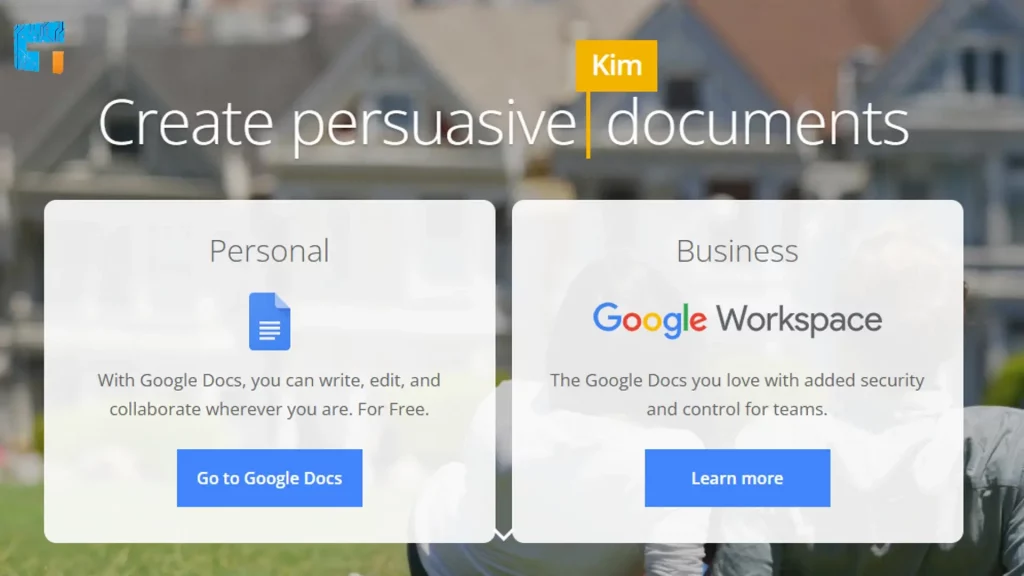 Google first! Google Doc is one of the most used Google services! There is nothing to say about Google's service. Of all the cloud-based online applications, Google Doc seems to me to be the best.
Fast and very smooth, you can use this application for free. All you need is a Google Account. Log in to your Google account and go to the link below, or if you want, you can go directly to Google Dock from Google Chrome's homepage.
Here you can simultaneously work on Microsoft Office Word, Excel, and PowerPoint using Google Docs, Sheets, and Slides. You can find all of them in the side options on the dock homepage.
Since this is an online application, the drive will be automatically saved to the drive as long as you work. No drive space is required for this. You can do as much work on it as you want for the rest of your life.
You can download the work done in Google Doc offline in different formats including * .docx, * .xlsx, * .pptx, * .pdf. Any document can be saved in ePub or HTML format.
The only problem is that there is no opportunity to use Bangla fonts at will. You will not find any other font for Bengali here except five specific Bengali fonts. However, the most significant advantage of separating text from any image (OCR) is readily available.
Moreover, you can edit the files kept here from the Android phone by installing the Google Doc app.
Read More: 9 Pros and Cons of Using a Microsoft Account with Windows
No 02: Office Online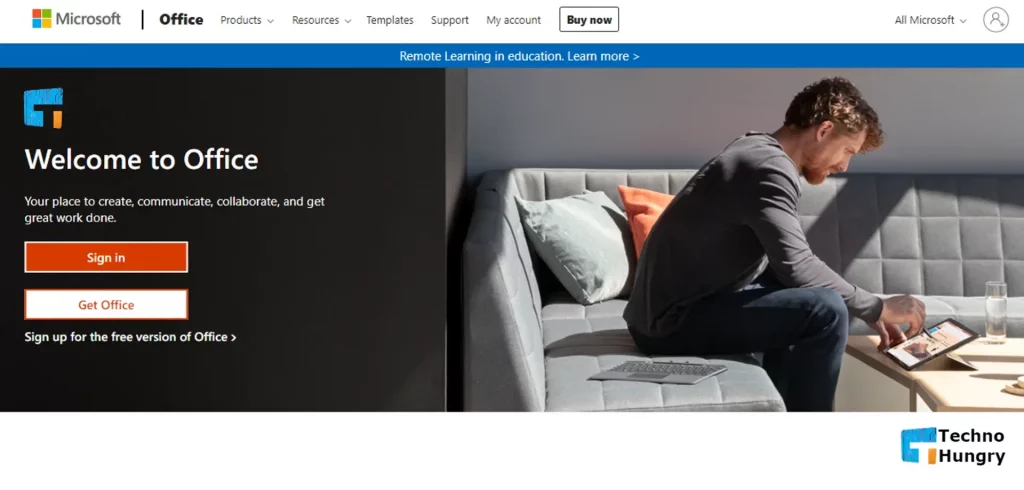 The second is Office Online. If you are a regular user of Microsoft Office Word, this is for you. Offline Microsoft Word with all the benefits of using this application will not look unfamiliar even once.
For this, you have to go to the following website and register first. The registration process is quite simple. Then you can use the constantly updated version of all the programs in the 99 Microsoft Office package for free and without any hassle of installing.
You will get a 5 GB one drive for storing documents. There are also some built-in Bengali fonts here. There is the advantage of using it directly from the Chrome browser extension. Like Google Docs, you can save files from here in other formats, including PDF, and use it from the Android app.
No 03: Zoho Docs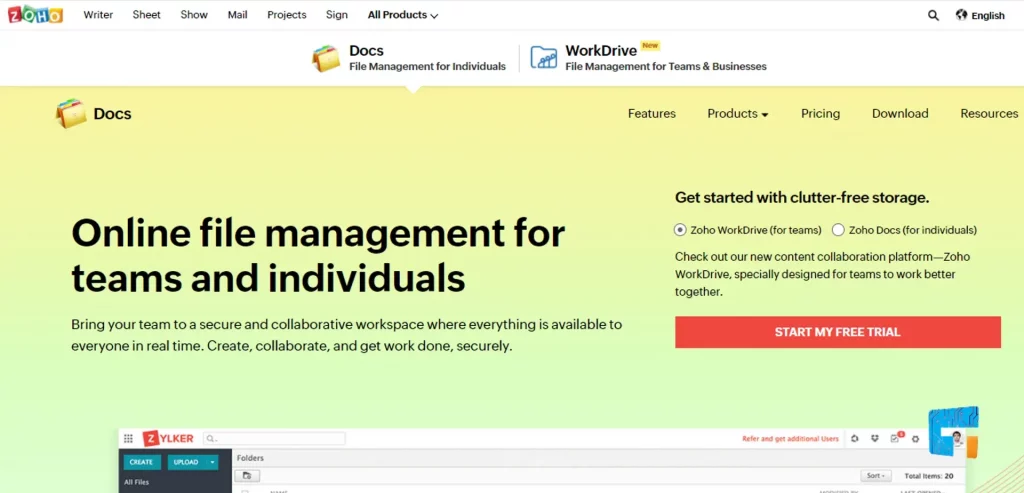 Signup or registration is quite a hassle, but you can easily use it as an alternative using a Google account. The interface is a little different. But it is user-friendly!
The most significant advantage of this online office application is its many unique customization features. Document middle code writing, lots of category-based equations, symbols, flowchart shapes, etc.
From here, you can also download files in several other formats, including ePub, PDF, * .docx. With the autosave feature. If you wish, you can turn off the document's offline mode and edit the document even if the net connection is lost. However, in that case, the cache of the browser should not be cleared at all.
No 04: OnlyOffice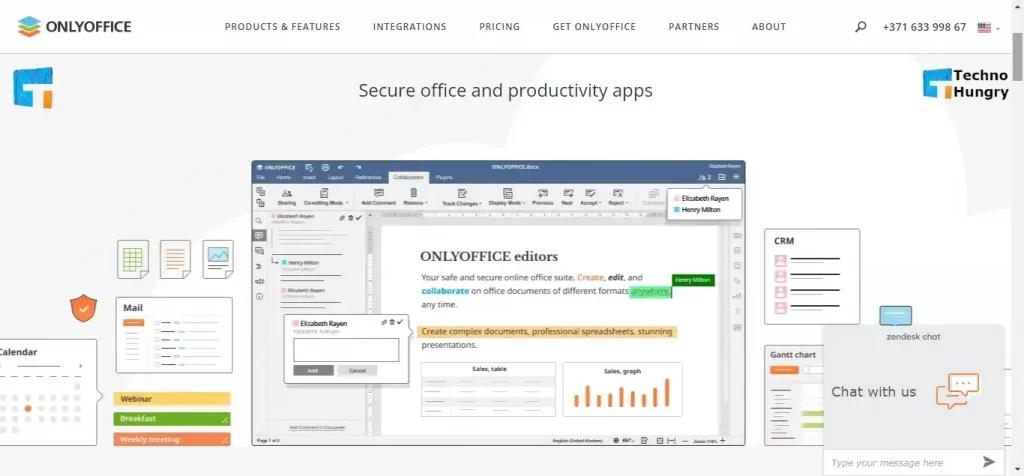 Slow, you have to register, and the Bangla font will be broken again. If you want to see such a problematic online editor, you can come from OnlyOffice! Registration is effortless. Just enter the email in the specified box and then go to the confirmation mail and confirm the mail by clicking on the link. Diameter!
I did not find any significant benefits! There was no such desire to find that the Bangla font was broken. Yet why did I write it here? Because if you are interested and move a little, you may get a handy feature but not in others!
However, since you have to register, it has the advantage of online backup. With Word, Excel, and PowerPoint-like the others; * Save in various formats including .docx, pdf, HTML; The benefits of OCR in English can be found in it.
Read More: Top 10 Free Email Account Services Provider in 2022
No 05: Open Office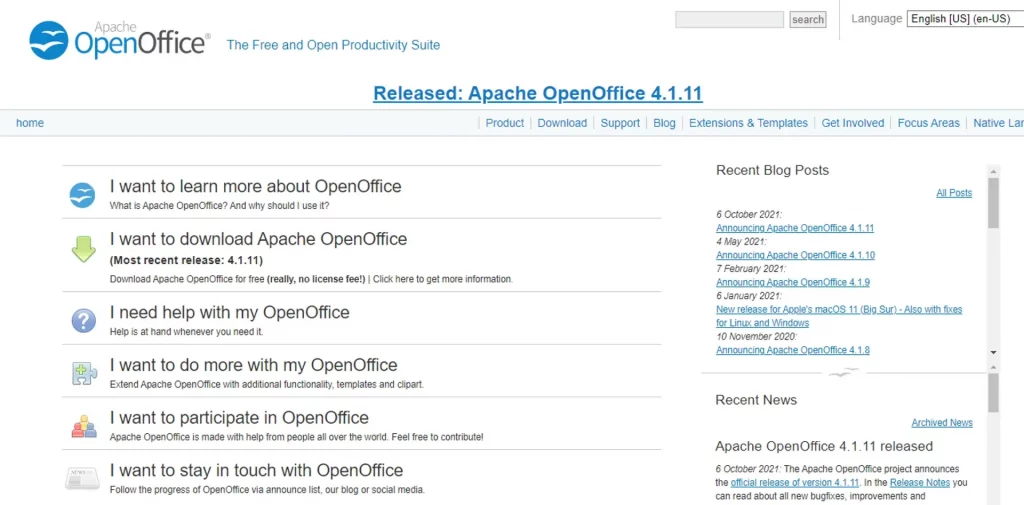 OpenOffice is a Word processor, Spreadsheet, Graphics, Presentation, and Database application that is part of a Microsoft Office alternative suite.
Author (Word), Calc (Excel), Base (Access) as well Impress (PowerPoint) can be used as all free alternatives offered from Microsoft Office. Open Office, which can be utilized for free.
Many popular file formats can be opened with OpenOffice. These include DOC, DOCX, XML, XLS, XLW, DBF PPT, PPS, and POTX.
It is possible to install a few or even all Open Office programs to not use any plan during the installation.
Also available is supported on Windows 10, 8, 7, Vista and XP Linux, and Mac operating systems. There's even a portable version of OpenOffice which means you don't need to install any software. The download size is 40 MB larger than the average installer.
No 06: WPS Office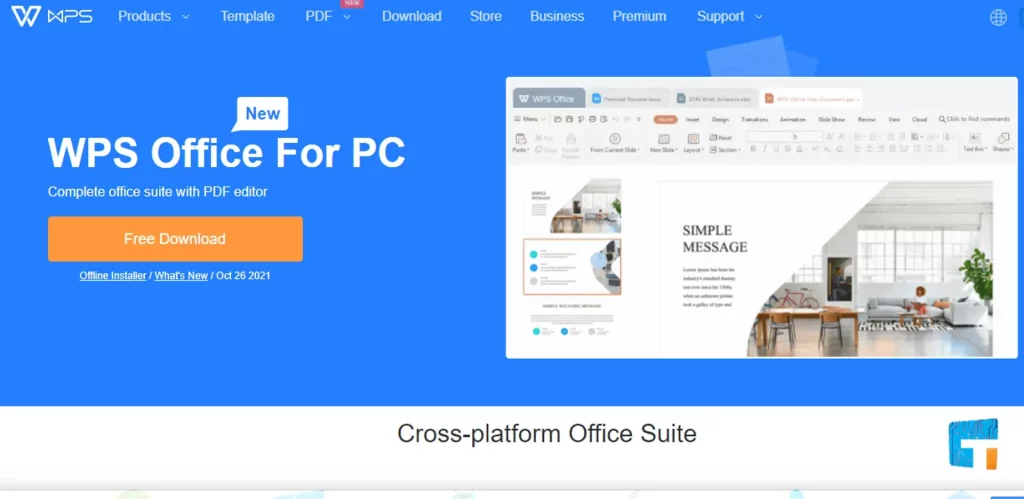 WPS Office Free installs three programs that function as an alternative for Microsoft Office: Docs, Presentations, and Spreadsheets.
WPS Office Writer could be utilized in place in place of Microsoft Word. It can play WPS, DOC, and DOCX files and Microsoft Word template files such as DOT and DOTM documents.
Microsoft PowerPoint Options can open and save files using WPS Office Presentations, a format suitable to run Microsoft Office installations, or free using the WPS Office. The supported formats include PPS and PPT file types.
A Microsoft Excel option is WPS Spreadsheet, which can be used with Microsoft Excel 2010 files like XLSX and XLSM. Functions can be used to support COUNT, SUM, SUMIF, AVERAGE, and COUNT when formulas are being created.
While WPS Office Suite has numerous free features, its installation is actually only 45 MB.
No 07: Hancom Office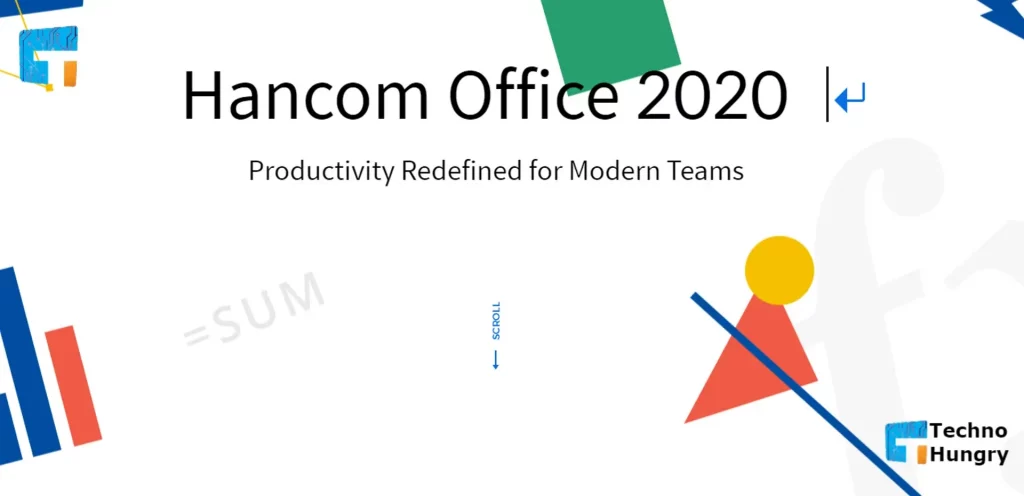 Does registration seem a bit of a hassle? Well, then skip the registration. Go straight to the link below, then start working. There is no need for anything else. But yes, don't forget to download it as soon as it's done.
Since there is no registration, there will be no online store here. You must register for that facility. And yes, if you want to use this application from the Chrome browser, you need to turn on the pop-up window setting.
No 08: SSuite Office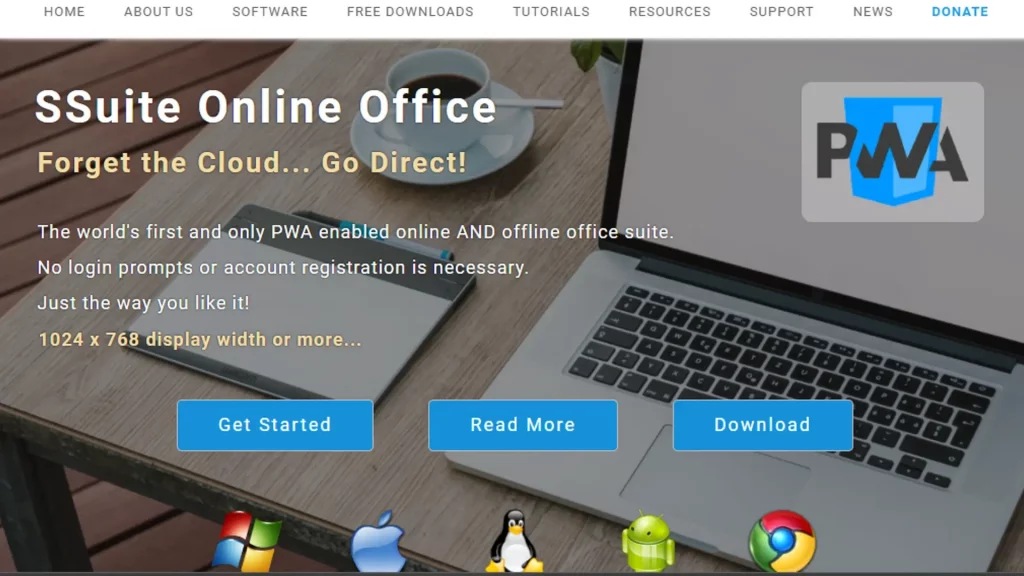 SSuite Office has seven different Microsoft Office options, each with additional features and all for free usage.
The two basic versions, the advanced and personal versions, do not come with PowerPoint's presentations (PowerPoint) application. However, you can see the comparison table for each of them with other software on the Download page.
Instead of installing the complete Microsoft Office Free Alternative Suite, You can instead download the spreadsheet or word processor such as, for instance, it, in separate downloads.
No 09: LibreOffice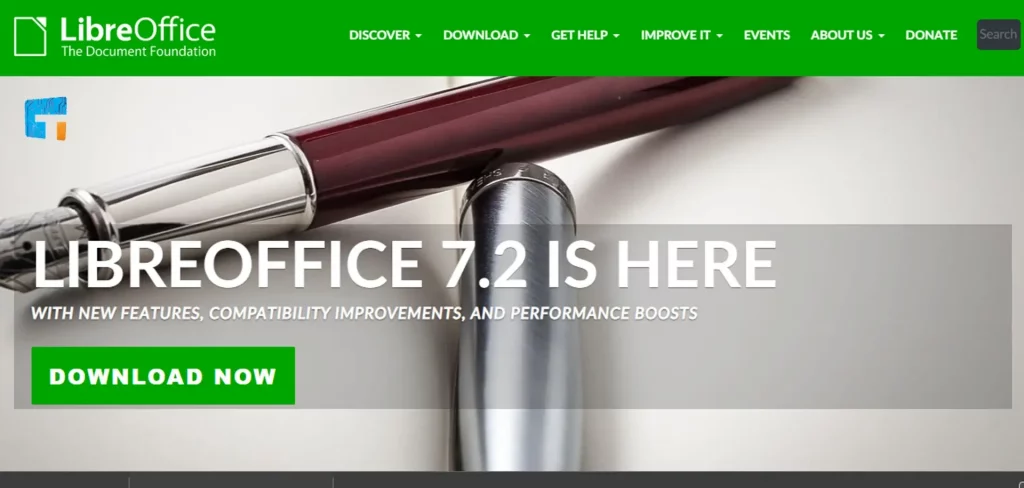 LibreOffice is a program that can access Microsoft Word, PowerPoint, Excel, and Windows, Mac, and Linux computers. Writer (Word) as well as Impress (PowerPoint), Calc (Excel) and Base (Access), Math, and Draw are all six distinct programs that can be installed using LibreOffice.
Also Read: How to Create a Microsoft Account? – 4 Easy Steps
Last Words
The most significant advantage of these online office applications, in particular, is that they do not cost extra space on your laptop or computer. As well as the applications stored on Google, Microsoft, or other secure servers, there is no risk of document viruses or any further damage. And since you can use the software for free, you can also refrain from using pirated software.
Now you can carry the files you need whenever you want. Hopefully, the Top 9 Free Microsoft Office Alternatives Online in 2022 This post was beneficial for you. So do any of your essential work using Online Office Applications of your choice now. If you have any questions about this post, please let me know in the comments below. If you like this post "Top 9 Free Microsoft Office Alternatives Online in 2022", please share it with your friends now.